With the organization of TDC, a delegation of Latin American journalists visited the Kharkiv region, which has been under constant Russian attack since the first day of Russia's full-scale invasion of Ukraine. In cooperation with Kharkiv Media Hub, they managed to visit not only Kharkiv city, but also such de-occupied cities of Kharkiv region as Izium and Kupiansk, which experienced all the horrors of Russia's military actions.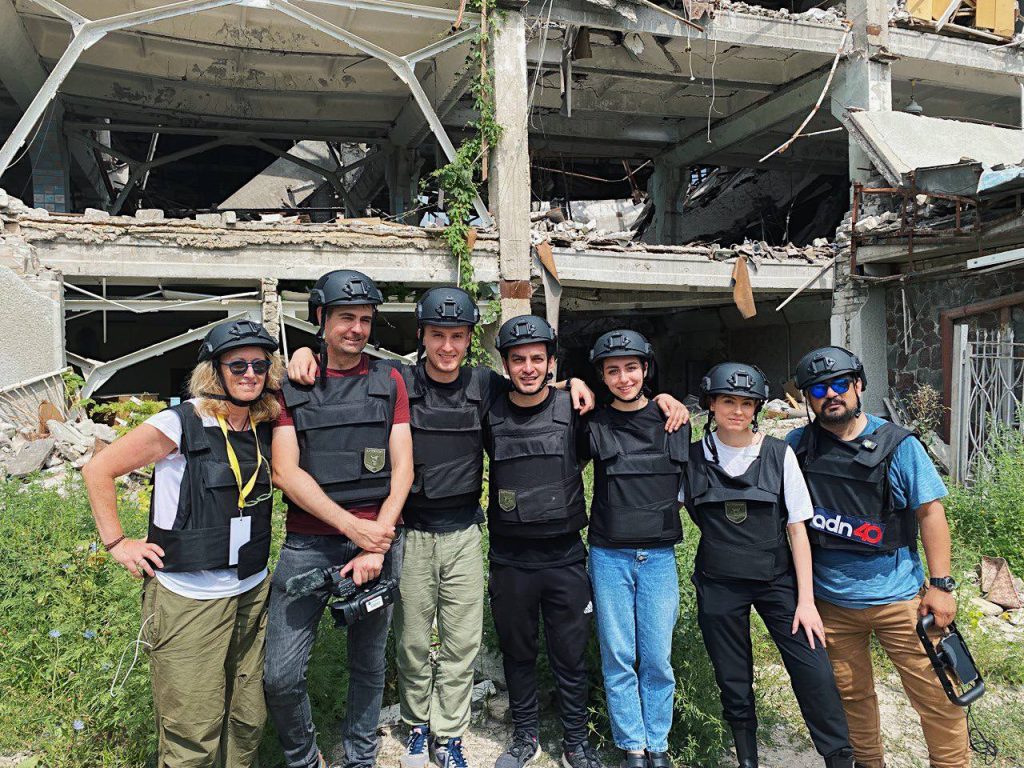 In the city of Izium, Latin American journalists witnessed the state of the city after the occupation, with 80% of the multi-story buildings destroyed. They visited torture chambers where people were held, talked to victims of Russian torture, and saw mass graves of Ukrainian civilians and military personnel. Tymur Tertyshnyi, head of the Investigations Department of the Izium and Izium district police, said that 449 people were found in one of the mass graves. But according to rough estimates, about a thousand people died in Izyum during the occupation.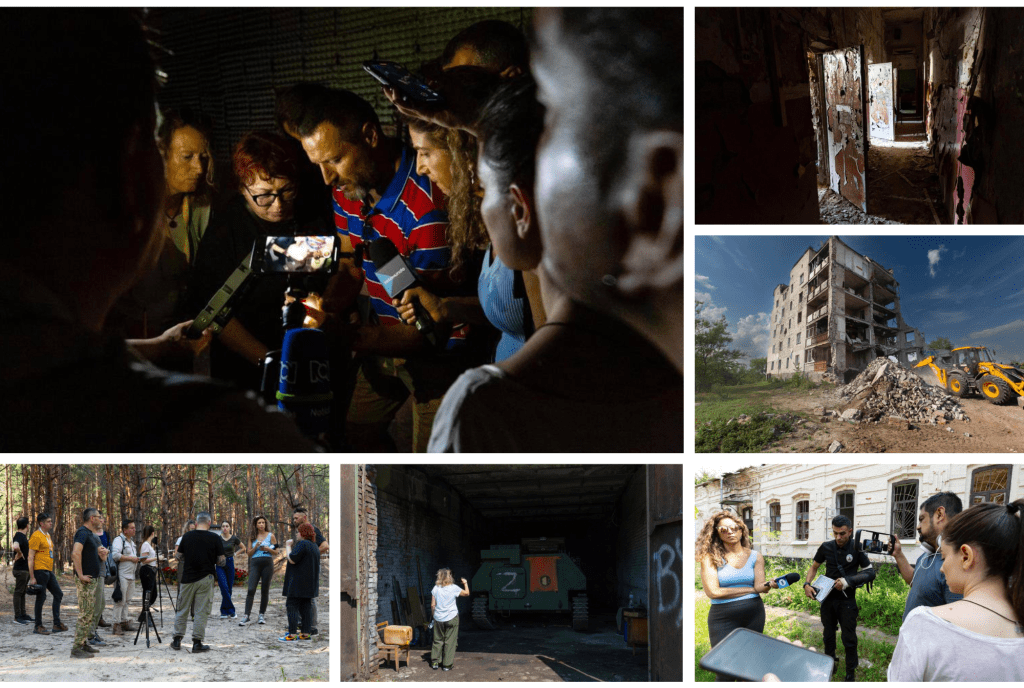 In addition, representatives of Latin American media had the opportunity to meet with the Deputy Mayor of Izium, Volodymyr Matsokin, in person. Mr. Matsokin told them what the city looked like after it was liberated from the Russian occupiers and how the city lives today.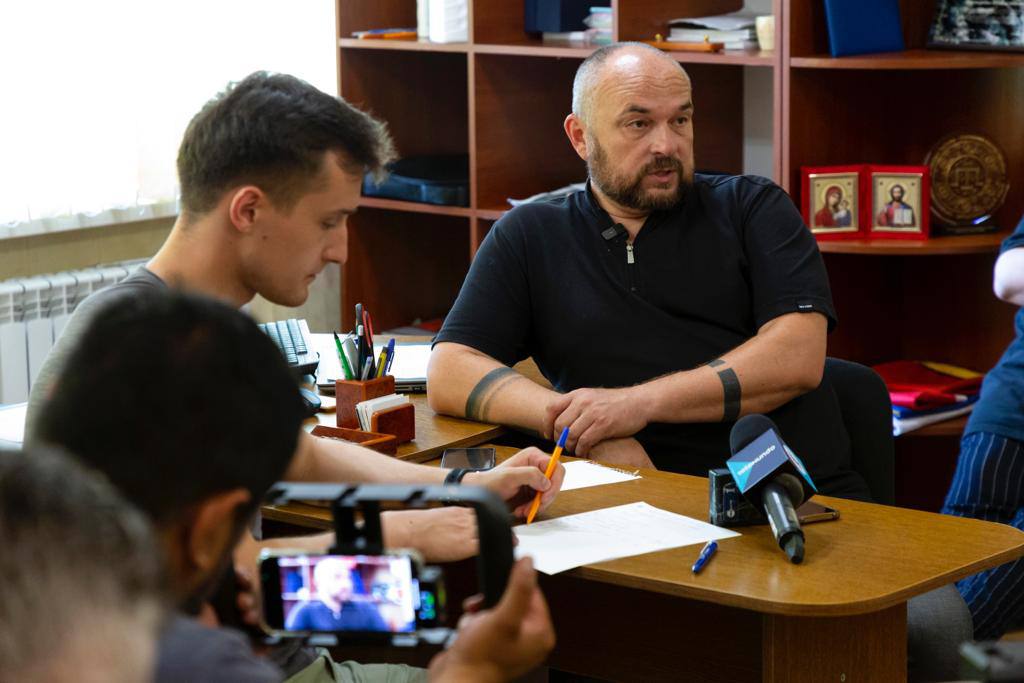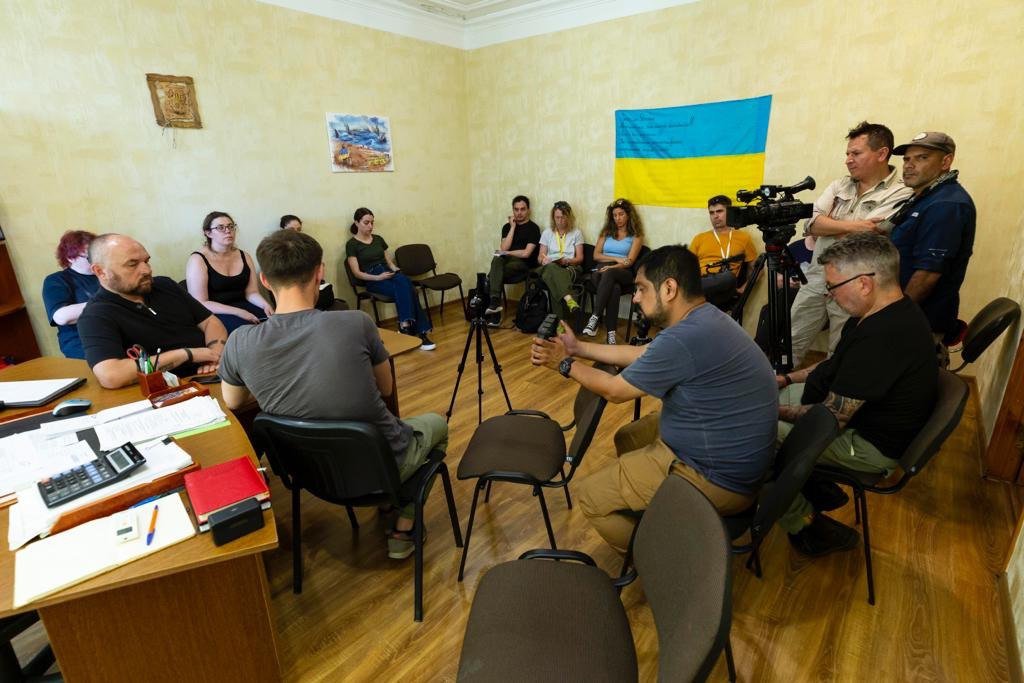 Journalists also traveled to the Kupiansk direction and the border area with Russia, where they visited military positions and spoke with the Ukrainian military men. They also met with the Ukrainian team developing the mine-clearing drone, met with aerial reconnaissance and drone operators, and visited the intelligenTrident Center for Forensic Innovation.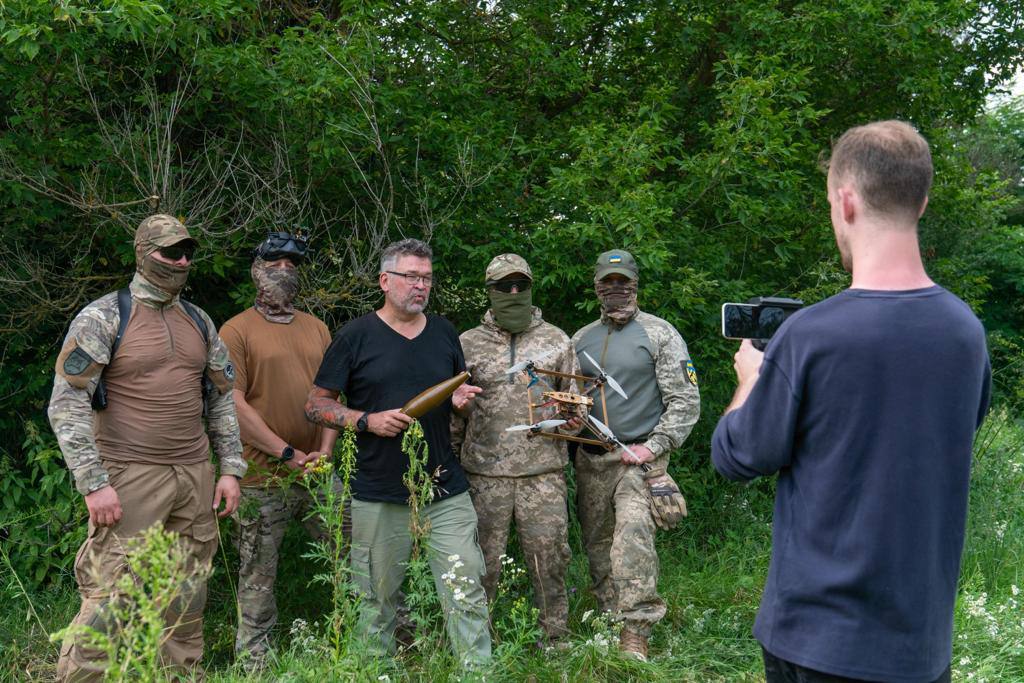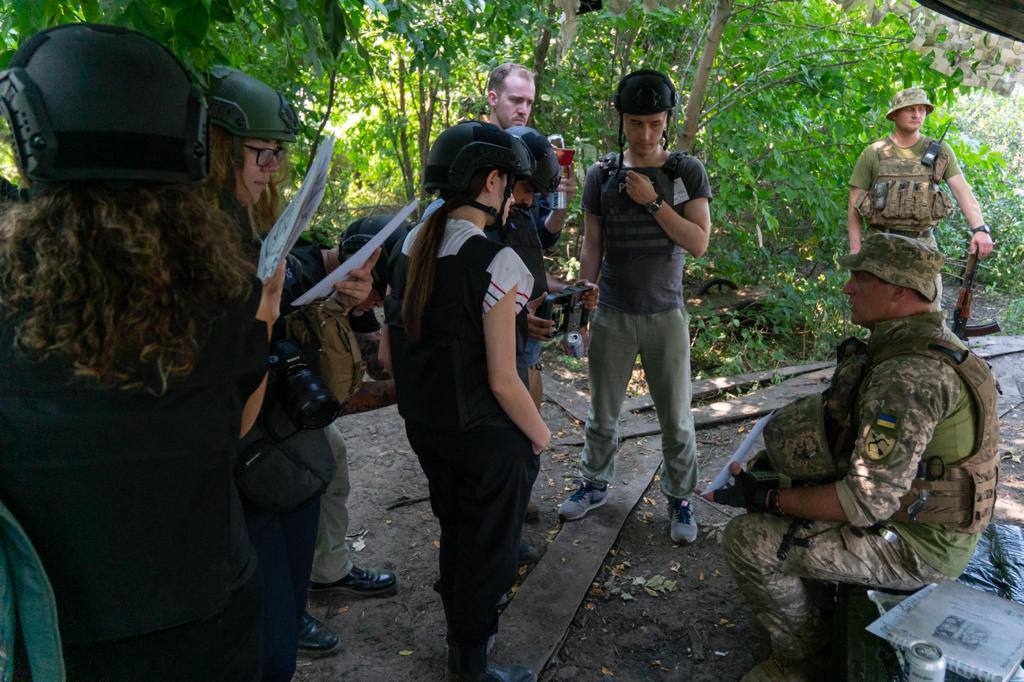 Vasyl Bilous, representative of the Center for Forensic Innovation intelligenTrident, spoke about the features and results of the center's work. The video and photos provided by the Center have already become part of the evidence base for further trials against the Russian military and senior military leadership.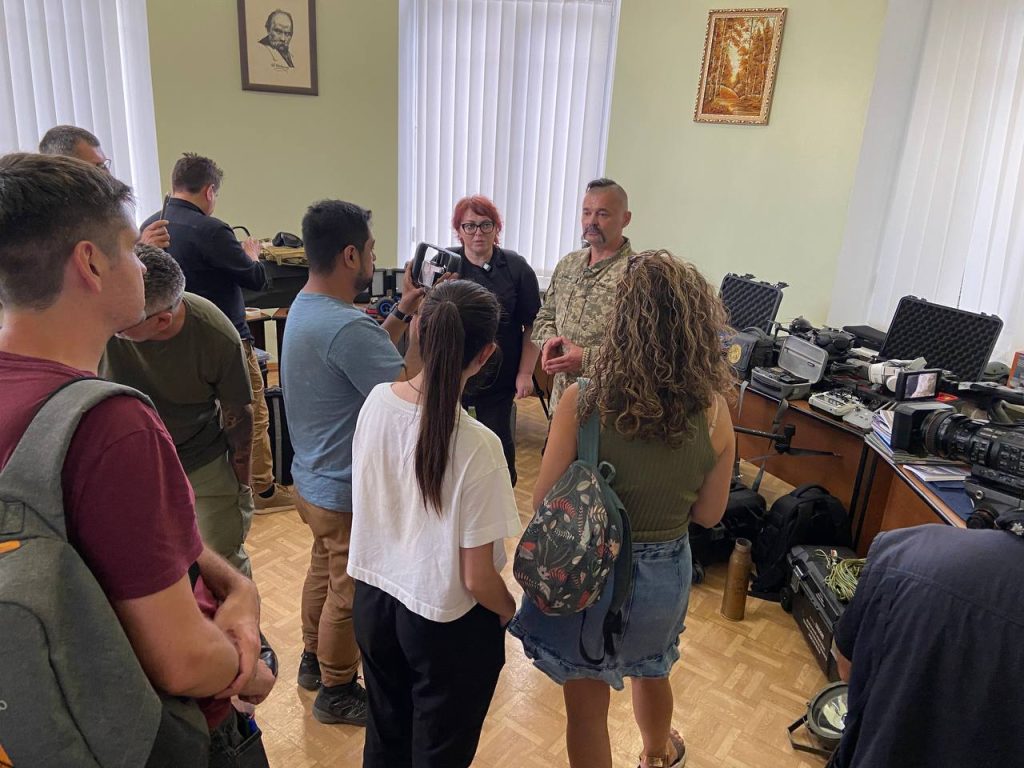 As noted, one of the most affected districts of Kharkiv is considered to be Northern Saltivka, which was personally visited by journalists. This residential area was shelled by the Russians continuously for several months, resulting in not a single surviving building.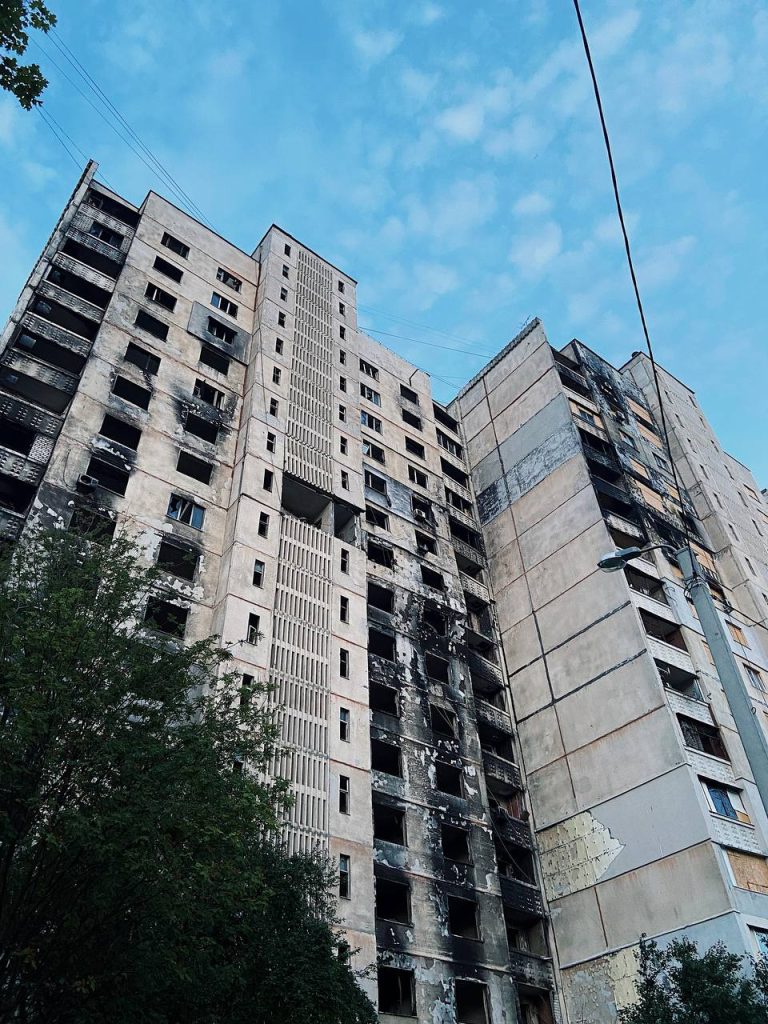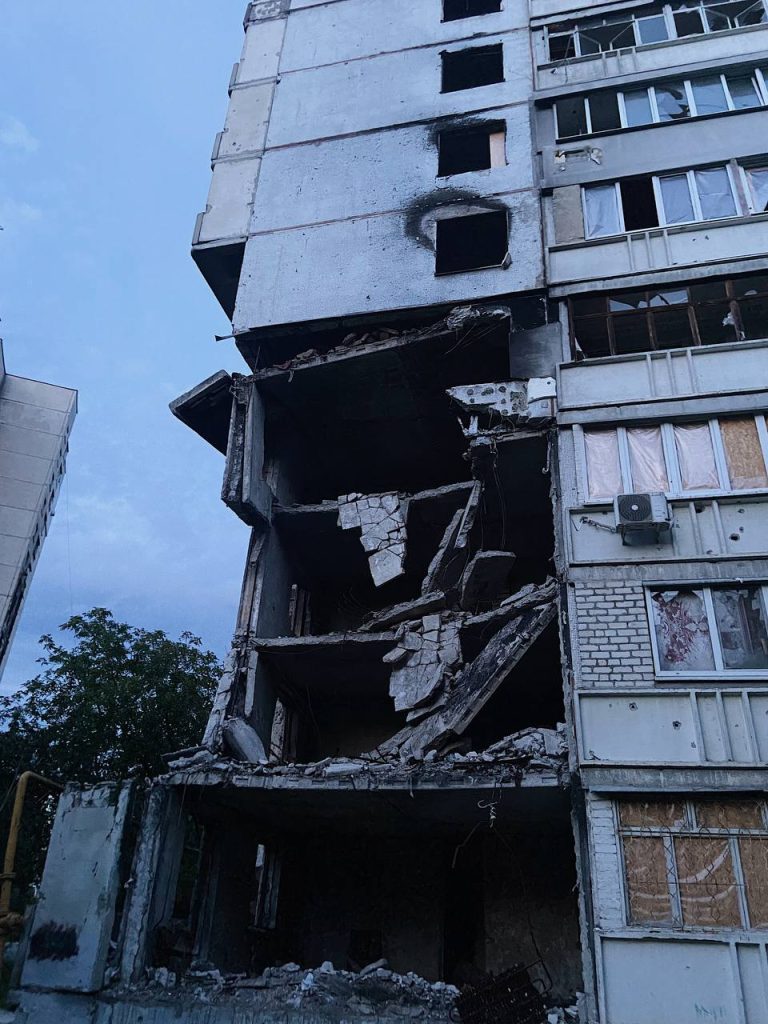 They also visited the missile cemetery in Kharkiv, a temporary storage site for the neutralized remnants of Russian munitions. According to Dmytro Chubenko, a spokesperson for the Kharkiv Regional Prosecutor's Office, the collected bomb and shell fragments will be provided as evidence of war crimes committed by Russian military personnel.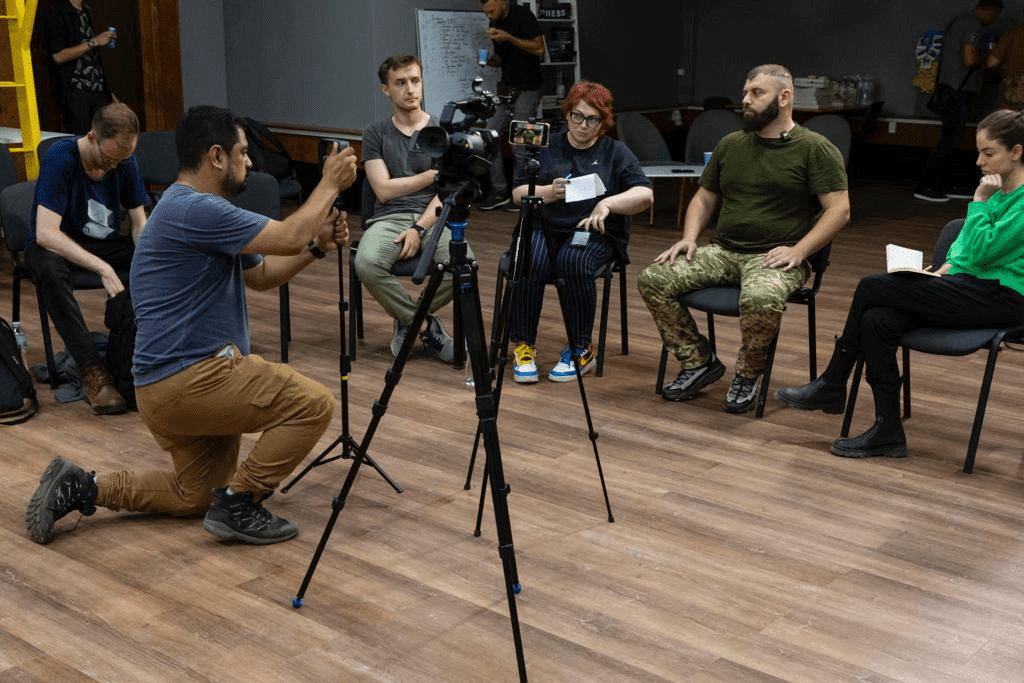 The Kharkiv Media Hub hosted a meeting with Mamuka Mamulashvili, commander of the Georgian National Legion, who has been fighting with the Russians for 30 years. At the age of 14, he and his father defended the integrity of Georgia, then was taken prisoner by Russia, where he realized that he had to continue the fight against Russia's aggressive ambitions. Mamuka spoke about the creation of the Georgian National Legion, its goals and principles, composition and specifics of its activities.
TDC is implementing the project with the support of the International Renaissance Foundation.