On January 26, the Transatlantic Dialogue Center conducted an online event dedicated to countering Russian propaganda in Spanish-speaking countries.
Spain and Latin America Cooperation Program members, Alina Rohach and Oleksandr Slyvchuk, presented an analysis of the main Russian narratives regarding the Russian invasion of Ukraine, their transformation in the course of the war, the peculiarities of their spread among the Spanish-speaking community, and the threats they pose.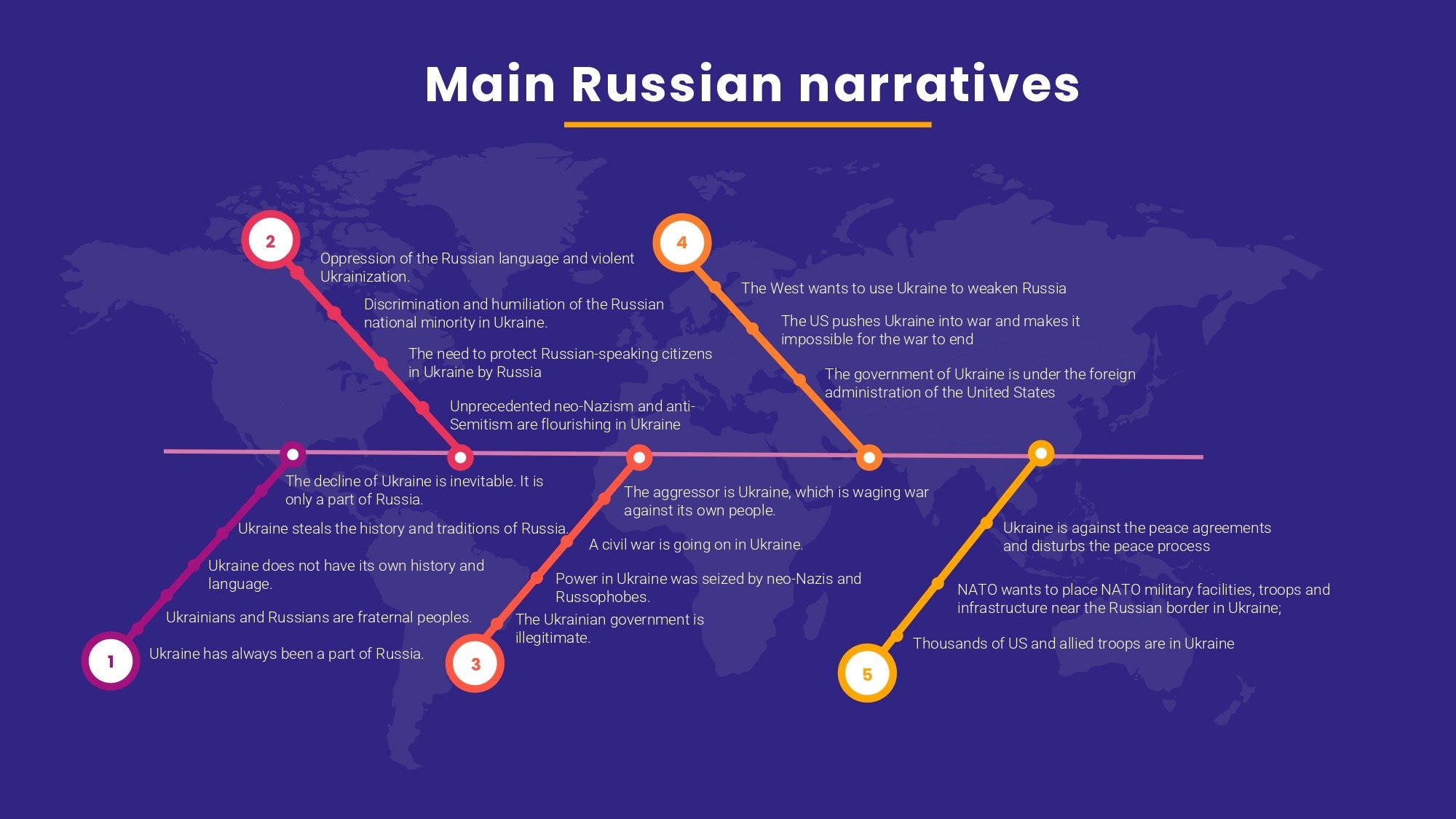 In the course of the event, TDC team members had the pleasure of cooperating with state officials from Ukraine, diplomats, media representatives, analysts, and political experts from Spain and Latin America.
Among the participants were Ruslan Spirin, Special Representative for Latin America and Caribbean Affairs of the Ministry of Foreign Affairs of Ukraine, former Ambassador of Ukraine to Mexico; Lila Roldán Vázquez, Ambassador of Argentina to Ukraine (2007-2015), Director of the Group of Contemporary Studies of the Eurasian Space of the Argentine Council for International Relations; Eran Nagan, First Counselor of the Delegation of the European Union in Argentina; Daniel Villalón, political scientist, expert on Eastern Europe, former diplomat of Argentine in Russia; Óscar Beltrán De Otálora, Editor in the newspaper El Correo, Spain, representatives of the Ukrainian diaspora in Argentina, experts, journalists.
Participants shared their own experiences of countering Russian propaganda and discussed their activities both in the Spanish-language mass media and in Russia.
Learn more about Russian misinformation and narratives in Spanish-speaking countries by watching the event on our YouTube channel.