On January 04, Marcus Faber, a Member of the German parliament from the Free Democratic Party (FDP) and Member of the Bundestag Defense Committee, met with Major General Maksym Myrhorodskyi, Commander of the Ukrainian Air Assault Forces.
Major General Myrhorodskyi shared his assessment of the current situation on the battlefield and spoke about current priorities in the supply of weapons and military equipment. In his turn, Marcus Faber spoke about the potential areas of bilateral cooperation that can be intensified in the near future and assured that Germany's support for Ukraine will continue.
The Member of the Bundestag shared his expectations from the trip to the frontline regions of Ukraine that are scheduled for this and next week, noting that the Russian-Ukrainian war is not sufficiently covered in the German media and social networks. Marcus Faber considers it particularly important to tell German citizens about the horrors of war and convince them that Ukraine needs more support.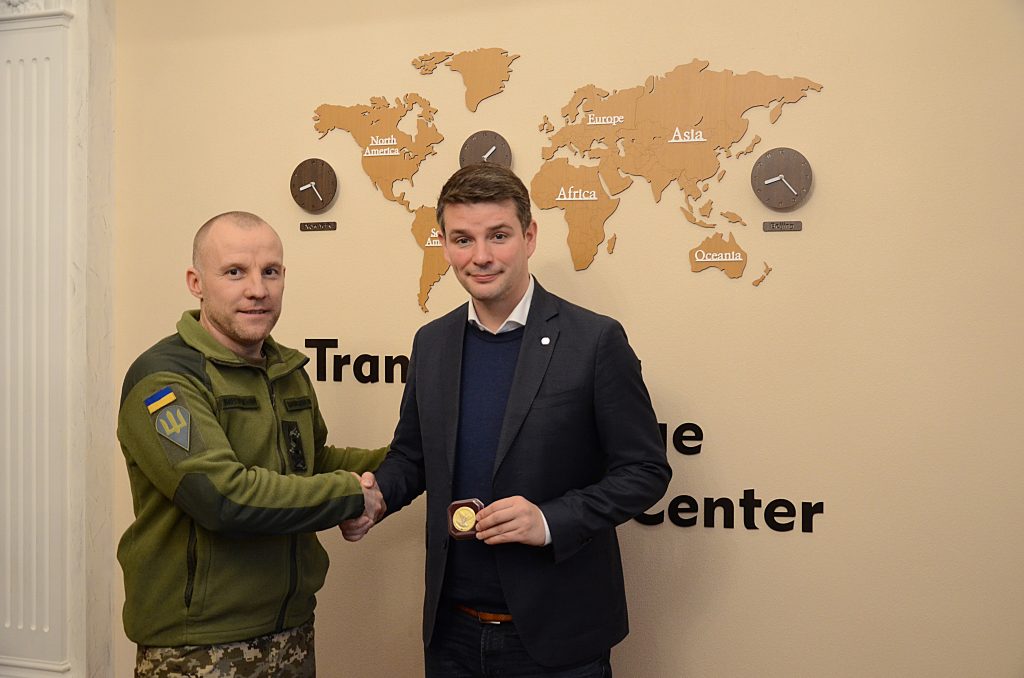 As part of the visit, the member of parliament handed over to the command of the Air Assault Forces ten navigation systems. In response, Major General Myrhorodskyi presented Marcus Faber and representatives of the Transatlantic Dialogue Center, who assisted in organizing this meeting, Maksym Skrypchenko and Stepan Rusyn, with commemorative awards.