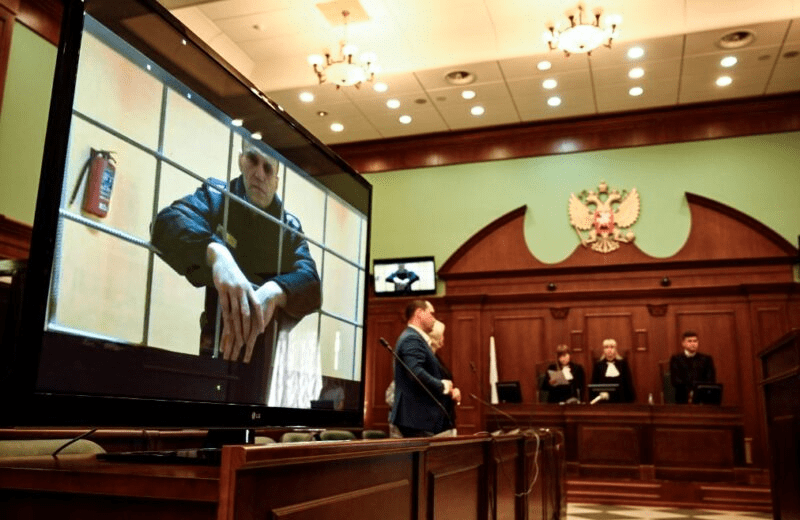 In Jan. 2021, Russian opposition politician Alexei Navalny was detained at Moscow's Sheremetyevo airport on his return from medical treatment abroad. Prior to that, Federal Security Service (FSB) agents had already poisoned him using a Novichok nerve agent. Nevertheless, he vowed to return home despite signs the Kremlin was preparing to arrest him.
At that moment, Navalny's supporters thought he must have a plan.
However, in Jan. 2021, 64 percent of Russians approved of the activities of Russian President Vladimir Putin. That figure jumped to 71 percent in Feb. 2022 (before the invasion of Ukraine), then in April 2022 skyrocketed to 82 percent.
Navalny's "plan" appeared not to have worked and the liberal opposition parties were losing several elections.
Russia's opposition has organized several mass protests against the poisoning of Navalny, Russian corruption as a whole and sham elections, taking several hundred thousand people to the streets.
But on Feb. 24, the first day of the Russian invasion of Ukraine, relatively few from Moscow's population of 12 million protested against the war. Around a thousand people were detained.
Since then, there have been dozens of one-man protests throughout the country, but no mass protests or rallying of people who used to be part of Russia's hard core opposition.
Successes have been minor and local, with partisans in Belarus managing to undermine the state railway system being used to supply weapons, ammunition and personnel to the Russian armed forces in Ukraine.
Hundreds of thousands have fled Russia as political refugees and economic migrants, due to a desire to evade criminal prosecution for exercising free speech over the invasion. The list includes some individuals affiliated with the Kremlin who are clearly against Putin's agenda but cannot speak publicly.
Weak handed and spurious opposition
Russia's opposition is weak handed for several reasons. Some activists fear that the most prominent allies of Navalny – Leonid Volkov and Liubov Sobol – might be affiliated with Igor Sechin, who is considered a close ally and "de facto deputy" of Putin. That may also be why there is no centralized opposition inside Russia. i.e. activists tend to distrust everyone around them.
Volkov, along with other allies of Navalny, have been pushing against sanctions on Russia since the illegal annexation of Crimea in 2014. Recently and in response to the invasion, Volkov visited the U.S. to talk decision-makers into changing their approach on Russia and sanction individuals from Putin's inner circle, not Russian people as a whole.
Similar messages could be heard when Sobol visited Stanford to speak about the future of democracy inside Russia, which have been echoed by pro-Russian experts in the U.S. and the EU.
Russia's opposition leaders are still blindly trying to pretend that there is no public support for Putin's war. They call the opinion polls "fake" and explain the absence of mass protests by people's fear of being arrested.
The only way to stop the Russian propaganda machine is to show Russians what the world without western technologies and products would really look like. Russia's opposition leaders believe that allowing Visa and Mastercard transactions would change the attitude of ordinary Russians toward the West for the better. But such sanctions haven't done much to influence the Russian public's grown favorability to Putin's actions against Ukraine.
Some opposition leaders seek a middle ground when criticizing Putin. For instance, back in 2014, Navalny advised Ukrainians not to kid themselves: "Crimea will remain part of Russia and will never become part of Ukraine again in the foreseeable future". He also said that should he become president of the Russian Federation, he would not return the peninsula to Kyiv, questioning: "Is Crimea a ham sandwich that you can simply take and give back?".
Opposition leaders should instead become more highly involved in the anti-war movement by swelling the number of Putin's critics and galvanizing them into a real power. Otherwise, the term "puppet opposition" will be the best term we have.
Maksym Skrypchenko for KyivPost