Every day, the war crimes of the Russian army in Ukraine are becoming more atrocious. Since early March, the city of Mariupol has been besieged by Russian invaders, who have been systematically shelling civilian infrastructure. Civilians are unable to flee the city as the Russian forces don't stop their strikes for a minute, even after agreements on safe humanitarian corridors are reached.
On the morning of April 19, 2022, the representative of the so-called "People's Militia of the DPR," Eduard Basurin, speaking on the air of the Rossiya 24 TV, said that special assault teams, supported by Russian air force and artillery, started storming Mariupol's Azovstal Metallurgical Plant.
This means that the Russian government has issued the order to proceed with the elimination of both Ukrainian military personnel and civilians who were forced to seek shelter on the plant's premises after their homes were wiped out by Russian air and missile strikes. Among the civilians hiding at Azovstal, which provides them shelter from Russian bombs, are women, children, the elderly, and even infants..
The Russian invaders, being fully aware that many children have found shelter at the plant, are still dropping massive anti-bunker bombs on the facility, firing missiles and artillery, including from their warships.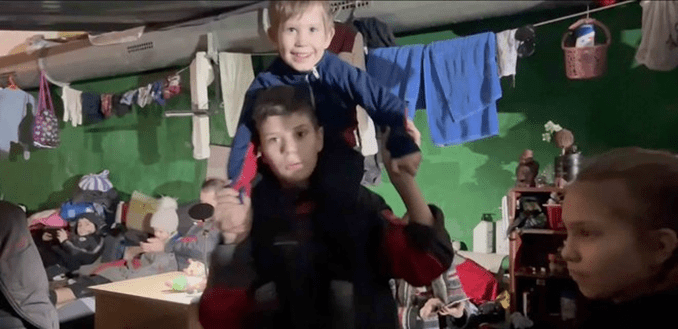 The fate of women, children, and the elderly, who have no other options but to hide in the basements of the Ukrainian flagship plant from Russian army attacks, is now in the hands not only of Ukraine, but of the entire civilized world.
Russian authorities have exposed their true face, while hopes for a peaceful outcome of the "Mariupol cauldron" are fading out as it is truly impossible to strike a solid deal with a state sponsoring terrorism.
All Western democracies should increase pressure on Moscow in order to save the lives of innocent children. Sanctions should be strengthened, while supplies of the widest range of weapons to Ukraine should be increased.
If the whole world shows Russia its might, both military and economic, the suffering of hundreds of thousands of people will stop, while the West won't have to live through all those hardships of war that the Ukrainian nation is now experiencing.