00:00
The Azov Special Operations Unit stated that Russian occupiers in Mariupol used a poisonous substance of unknown origin against the Ukrainian military and civilians in the city.
"The Russians attacked Mariupol, the Azovstal plant, the Azov fortress. Three people have clear signs of chemical warfare poisoning without catastrophic consequences," said Andriy Biletsky, the Azov special forces regiment founder.
01:00
Russian troops and Russian-controlled militants are holding some 1,700 soldiers and civilians hostage. Of these, 500 are women. Deputy Prime Minister Iryna Vereshchuk reported this in a commentary for Reuters.
According to her, the Russians force the women to undress every day for examinations; they cut off their hair completely.
"They make them stand; they don't let them sit down. Russians shave women's heads and make them undress daily for examinations. They degrade human dignity," Vereshchuk said.
04:00
On April 11, Russians disguised as civilian Ukrainians attacked Ukrainian military positions in the Mykolaiv region, according to the operational command South.
06:00
A full-scale Russian invasion of Ukraine could lower global GDP growth by 0.7-1.3 percentage points, bringing growth to somewhere between 3.1 per cent and 3.7 per cent for 2022. This is the forecast given by the World Trade Organization.
Also, the WTO believes that the global trade growth in 2022 could be cut almost in half from the 4.7 per cent the WTO forecasted last October to between 2.4 per cent and 3 per cent.
08:00
Russians destroyed twelve more residential buildings, seven more this night. There was destruction in Rubizhne and human casualties in Lysychansk. This was reported by the head of the Luhansk Regional Military Administration, Serhii Haidai.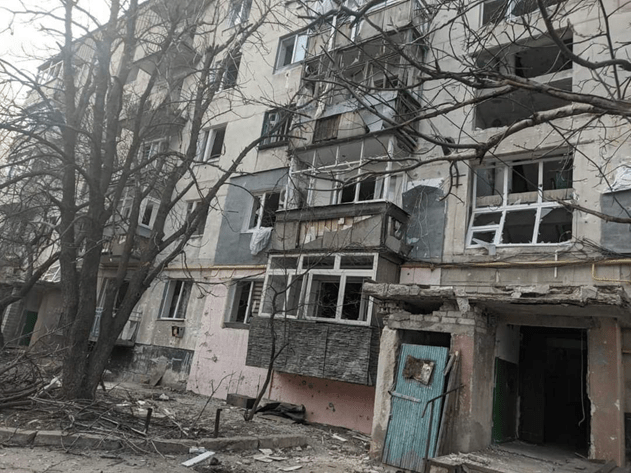 8:30
The Office of the Prosecutor General reported that more than 530 children were injured in Ukraine due to the armed invasion of Ukraine by the Russian Federation. As of April 12, 2022, 186 children were killed and more than 344 injured.
Russian bombing and shelling damaged 938 educational institutions. Eighty-seven of them were completely destroyed.
09:00
Ombudswoman Lyudmila Denisova said that currently, about 25 girls and women aged 14-24 are known to have been repeatedly raped by the Russian military during the occupation in the basement of a house in Bucha. Of these, nine girls are pregnant.
10:00
More than 10,000 civilians have been killed in Mariupol since the start full-scale war. But the number of victims could be as high as 20,000, as the streets are littered with the bodies of Mariupol residents, said Mayor Vadim Boychenko.
Approximately 120,000 people remain in the city needing food, water, heat, and cell connection.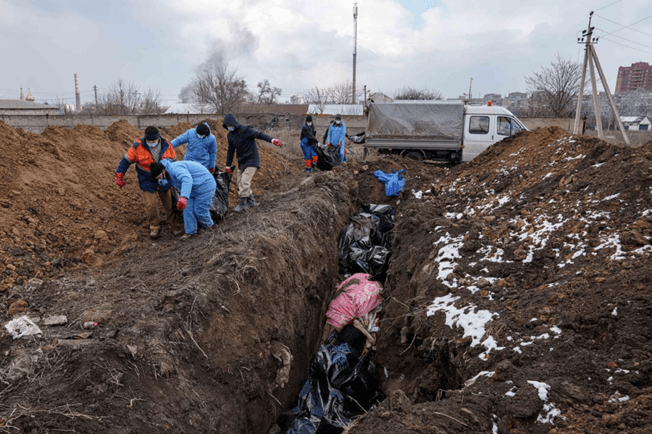 11:00
The Russian special services are planning a series of terrorist attacks involving mines and explosions of houses, hospitals, and schools in Russian settlements. They are also planning missile and bomb attacks on the city of Belgorod or one of the cities of Crimea. Major General Kyrylo Budanov, head of the Main Intelligence Directorate of the Ukrainian Defense Ministry, stated this.
11:30
Russia is receiving smuggled munitions and military hardware sourced from Iraq for the war against Ukraine, The Guardian has quoted its sources.
According to them, RPGs and anti-tank missiles, as well as Brazilian-designed rocket launcher systems, have been dispatched to Russia from Iraq. The weapons were first smuggled to Iran and then to Russia, the journalists say.
12:00
The village of Yahidne in the Chernihiv region after liberation from Russian troops.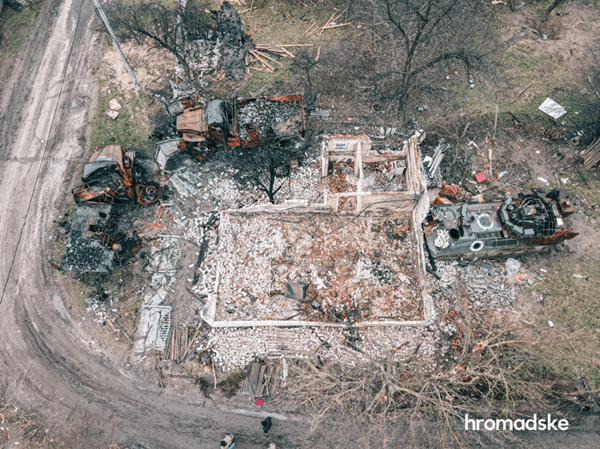 14:00
50% of Ukrainians assess their emotional state as tense or very tense; only 8% describe themselves as calm. This is evidenced by the survey results conducted by the Rating Sociological Group on April 6.
Source: https://ratinggroup.ua/research/ukraine/b29c8b7d5de3de02ef3a697573281953.html?fbclid=IwAR2MvqfCLFBxGlQLuJGD5hBKnZy1wj5maxFXRyplkS02AiSTB4F0RdSmRVk
15:00
A Russian militant raped an infant and recorded it on video. The video first appeared on social media on April 8, but it is unknown where and when it happened.
A Russian militant raped an infant and recorded it on video. The video first appeared on social media on April 8, but it is unknown where and when it happened.
The identity of the rapist was established – Russian military officer Alexei Bychkov.
"Hundreds of cases of rape have been recorded, including underage girls, very young children… And even an infant! It's scary to talk about it now," said President Zelensky.
Video: https://t.me/headlinesua/14163
15:30
Law enforcers found the bodies of six citizens with gunshot wounds in the basement of a private house in the village of Shevchenkove, Kyiv Region.
Investigators also established that in March, on the way out of the village of Peremoha, Russians fired small arms and artillery at five cars with civilians. As a result, four people were killed, including a 13-year-old boy.
In addition, it was confirmed that the occupiers shot a civilian car near the village of Gavronshchyna. As a result, five people were killed, including two children aged 1 and 14. Villagers buried the bodies of the dead next to the car.
This is reported by the office of the Prosecutor General.
Source: https://t.me/pgo_gov_ua/3649
16:00
A local man hit a mine near Kyiv – Chernihiv highway in the Chernihiv region. He stopped on the roadside between the villages of Ladynka and Krasne and ran into an anti-tank mine. The explosion killed the man on the spot.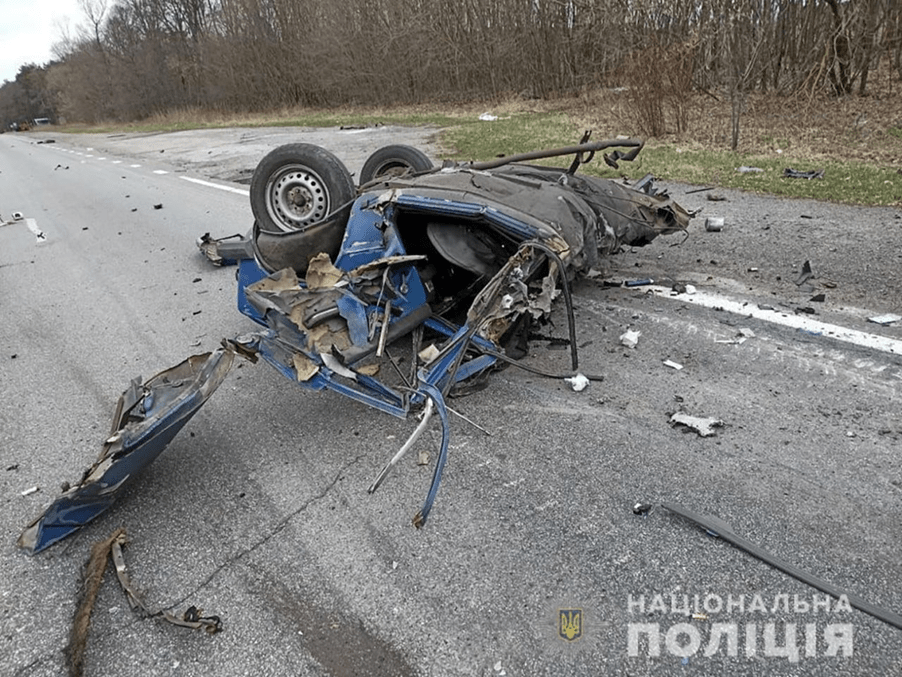 17:00
403 bodies of civilians killed by Russians during the occupation have already been discovered in Bucha, Kyiv region, said Mayor Anatoliy Fedorchuk.
18:00
Morgues in the Luhansk region Kyiv-controlled towns are crammed with bodies of dead civilians, the Head of the Luhansk Regional State Administration, Serhii Haidai, said.
"Bodies also lie in basements. It is impossible to store them, so volunteers and community service workers store the bodies in new places during breaks from shelling. All cemeteries are located outside the city limits; because of the shelling, it is impossible to bury them there," Haidai noted.
21:00
In Mariupol, the houses of 84 thousand citizens have been completely destroyed: that is 40 percent of apartment blocks or about 2 million square meters, the city council reported.
According to preliminary calculations, the total amount necessary to restore the city's infrastructure has increased to 12.5 billion dollars.
This was reported by the Mariupol City Council.