06.00
Russian occupants fired missiles and phosphorous shells in the Luhansk region at night – four people were killed, informed Serhii Haidai, the head of the Luhansk Regional State Administration.
Sievierodonetsk, Lysychansk, Rubizhne, Kreminna, Novodruzhesk, Voievodivka were also shelled.
08.00
Russian occupants fired "Kalibr" missiles from Russian Black Sea Fleet ships into the center of Kharkiv at night. This was reported by the Head of the Kharkiv Regional State Administration, Oleh Sinehubov, in a TV marathon.
In total, the invaders launched 44 artillery, tank, and mortar strikes in the region over the past 24 hours. The Russian military also shelled the Kharkiv region 140 times with "Grad" and "Uragan" multiple rocket launchers.
12:00
The Institute of Mass Information (IMI) reports that Russia has committed 148 crimes against journalists and mass media in Ukraine over the month of the war.
To date, five journalists have been killed in the line of duty, seven have been injured, and one journalist went missing. The IMI is aware of at least six cases of journalists being taken hostage and ill-treatment by Russians. The invaders shelled 10 TV towers, which are civilian objects, causing the complete or temporary disappearance of television and radio broadcasting in eight regions of Ukraine. Furthermore, at least 70 regional mass media had stopped functioning.
13:00
As reported by the city council, the invaders are forcibly taking Mariupol residents to Russia.
According to them, about 15,000 local people have been forcibly deported.
'Firstly, the deported people are placed into so-called filtration camps, from where they are then redirected to various remote Russian cities Russia. To date, it is known that approximately 6,000 Mariupol residents have already been forcibly deported to the territory of the aggressor country,' said the local authorities.
Invaders confiscate people's passports and other documents, informs Mariupol City Council.
13:20
Russians are trying to turn the war into a so-called protracted phase. The Adviser to the Head of the President's Office, Mykhailo Podolyak, elaborates on the potential consequences. Moreover, according to him, the invaders want to clear up the rear.
They need to reduce all kinds of losses and will try to "clean up" the rear from disloyal elements (that is 90-95% of the civilian population. Russians are trying to introduce new mandatory elements in their military tactics. There is a partial entrenchment by Russians on the occupied frontiers. Such a concentration of forces and means of destruction around our large cities is aimed at creating thousands of intentional humanitarian disasters there,' said the Adviser.
Mr. Podolyak emphasizes that the tactic is completely cannibalistic and has clear legal definitions in international law, particularly sections on war crimes and customs of war.
14:00
As a result of actions taken by Russian invaders, more than 10 Ukrainian cities have been left without water supply. These are Mariupol, Mykolaiv, Kharkiv, Izyum, Okhtyrka etc.
It is reported that more than 200,000 people in Donetsk Oblast have been left without water.
15:00
The month of full-scale war in Ukraine has caused the forced displacement of 4.3 million children, representing more than half of the total number of children in Ukraine, namely 7.5 million, as reported by UNICEF.
1.8 million children have been taken out of the country, whereas the other 2.5 million have had to flee the war to more peaceful regions.
17:00
According to the Main Directorate of Intelligence of Ukraine, the occupation forces are destroying Ukrainian literature and history textbooks.
'In libraries of the temporarily occupied territories of Luhansk, Donetsk, Chernihiv and Sumy Oblasts, the seizure of Ukrainian historical and fiction literature which does not meet postulates of Kremlin propaganda has started. For this purpose, Russian 'military police' units are involved. In addition to the repressive functions, they are performing so-called ideological ones,' said the Directorate.
It is reported that the most significant attention is paid to books on the history of the Ukrainian Maidan, the Anti-Terrorist Operation (ATO) / Joint Forces Operation (JFO), and the history of the Ukrainian wars of liberation. In particular, school textbooks on history of Ukraine are also considered extremist. There have also been cases of the seizures of a book called The Case of Vasyl Stus by Vakhtang Kipiani.
18:00
As of March 22, the World Health Organization has recorded 64 attacks on medical facilities in Ukraine since the start of the full-scale Russian invasion. It is reported that these attacks have resulted in 15 deaths and 37 injuries. Furthermore, there were from two to three attacks reported per day.
20:00
In Chernihiv region, the invaders are forcibly taking tractors from people engaged in agriculture. Russians are using these machines to evacuate their own wrecked equipment, as reported by the General Staff of the Armed Forces of Ukraine.
20:46
The evacuation train No.43 Kyiv – Ivano-Frankivsk came under fire near Vasylkiv, located close to Kyiv. Windows in three train cars were blown out. According to preliminary data, there are no casualties.
21:00
The State Border Guard Service of Ukraine reports that the invaders are abducting children.
In occupied locality of Kharkiv region, collaborators have abducted Ukrainian children from a local resident. When the collaborators entered the house [probably to loot], they found no one but two boys. They were told that the house owner kept weapons that he had collected from combat zones.
So, the posipaky [i.e., collaborators in Ukrainian] began to blackmail the man. He said he had found one assault rifle that he was willing to give away. The ruscists [i.e. Russian fascists] replied, 'We are ready to give only one son back for one assault rifle. Otherwise, we will have to arrange something…'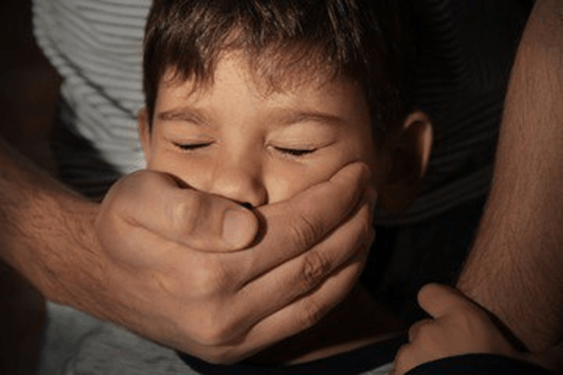 21:50
In besieged Mariupol, more and more people are running out of food, so they are just starving to death, reports Mariupol City Council.
'We haven't eaten for two days. I feel tired. I don't have the strength to leave the city by foot. It is good that there is some water. There are many horrible words that people from Mariupol hear more and more from their relatives remaining here when they have some kind of cellular connection for a minute or two. There are more and more deaths from starvation. More and more people are running out of food supplies. And all attempts to launch a large-scale humanitarian operation in order to save the people of Mariupol are being blocked by Russian invaders. The fact is, they don't care about people and their lives. They are only interested in propaganda pictures depicting the forced deportation of the local population to Russia. But now we are at the point of no return. Now we need sanctions, ten times tougher than the ones already imposed; closed sky, planes, tanks and diplomatic extraordinary efforts from all allies of Ukraine. We are begging you for help,' said one of the local residents.