01.00
According to satellite data, seven fires sources have been spotted within Chornobyl Exclusion Zone.
The fire is apparently the result of Russian armed aggression. It was either caused by shelling or arson.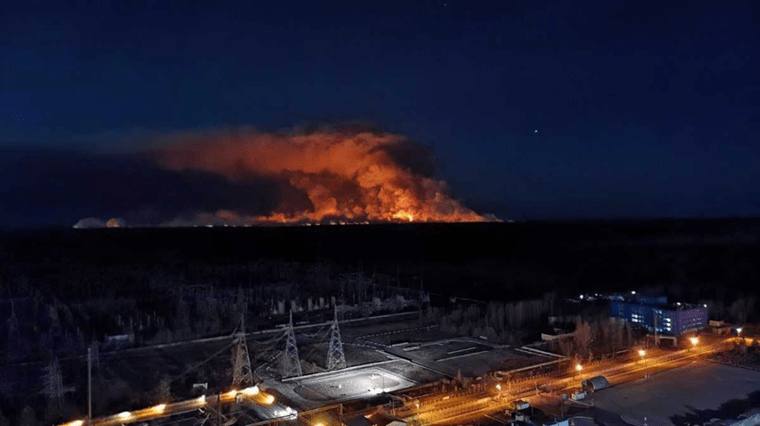 Forest fire in Chornobyl, 2020
06.00
Russian occupants used white phosphorus munitions in Kramatorsk.
Video evidence of Russia's use of prohibited weaponry was published on Facebook by the Deputy Head of Kyiv Police, Oleksii Biloshytskyy.
"Another use of phosphorus ammunition in Kramatorsk. Prohibitions and conventions are means of the civilized world. But orcs came to «liberate.» And this is the only kind of «liberation» they know. But they will burn just like the phosphorus they threw on our people," stated Biloshytskyy.
https://t.me/ukrinform_news/59500
08.00
Russians instated a self-proclaimed Acting Mayor of Berdiansk.
«According to the investigation, this individual declared himself the "Acting Mayor" of occupied Berdiansk. He announced that in a video address to city residents, published on the Internet. He declared his intentions to assist in creating unlawful authority on the territory of the occupied city," stated the Attorney-General's Office of Ukraine.
10.00
Invaders shelled a gas station in Mykolaiv. Three people have been killed.
State Emergency Service of Ukraine reported that Russian occupants shelled the gas station in the Korabelnyy district of Mykolaiv, which resulted in a fire. Three men died of injuries sustained from the blast; one woman has been injured.
11.00
Russian tank fired on a car with a family inside in the Kharkiv region. Two adults along with one child were killed. The Attorney-General Office of Ukraine published on a Facebook page: «Russian tank fired at a car with a family inside in Kharkiv region. There were two children. The family members shouted that they were civilians and waved a white flag, but it didn't change occupants' minds. Parents and a nine-year-old girl died. A 17-year-old boy was wounded.»
12:00
In Sievierodonetsk, Russian occupants shelled a supermarket with people inside, the Head of the Luhansk Military Administration Serhiy Haidai reports.
There are casualties reported with several people dead and wounded, but the information is being clarified. According to the Serhiy Haidai, Russian troops deliberately targeted people standing in a line.
13:00
In Kherson, people gathered for a peaceful rally. The invaders used tear gas to disperse the crowd. Explosions and gunfire can be heard in the footage, and eyewitnesses report the use of stun grenades. "Suspilne Kherson" states that there are wounded..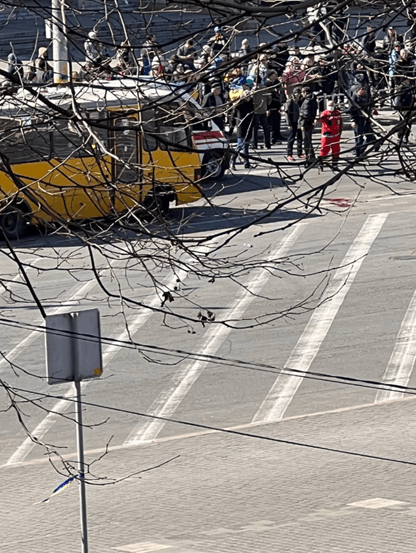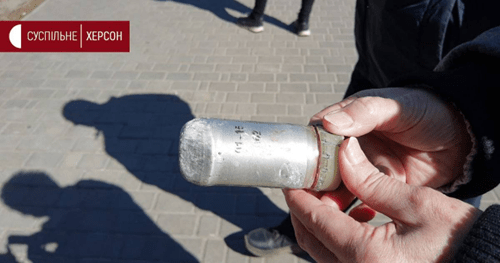 16:00
Volodymyr Zelenskyy published war images in his telegram channel, calling once again to close the sky.
"What else do the invaders need to do, how many more people do they need to kill in order for Western leaders, NATO leaders, to respond affirmatively to Ukraine's request for a no-fly zone or to provide our country with the planes we so desperately need?"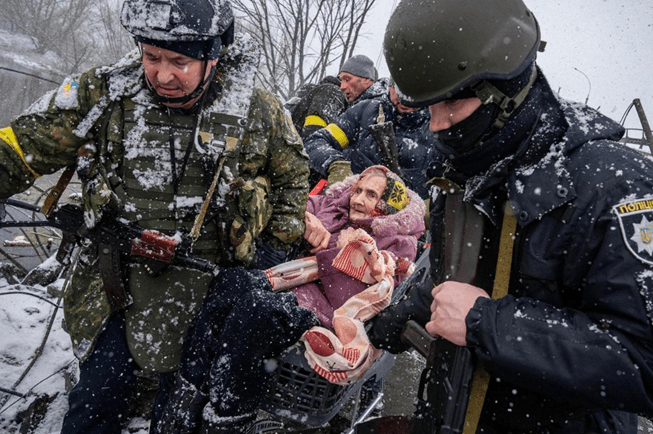 17:00
For the past day in Sievierodonetsk, the invaders shelled children's hospital. As a result, the roof of the building caught on fire. State Emergency Service of Ukraine reports that its rescuers evacuated 7 children and 15 adults, out of them 8 doctors, to safety.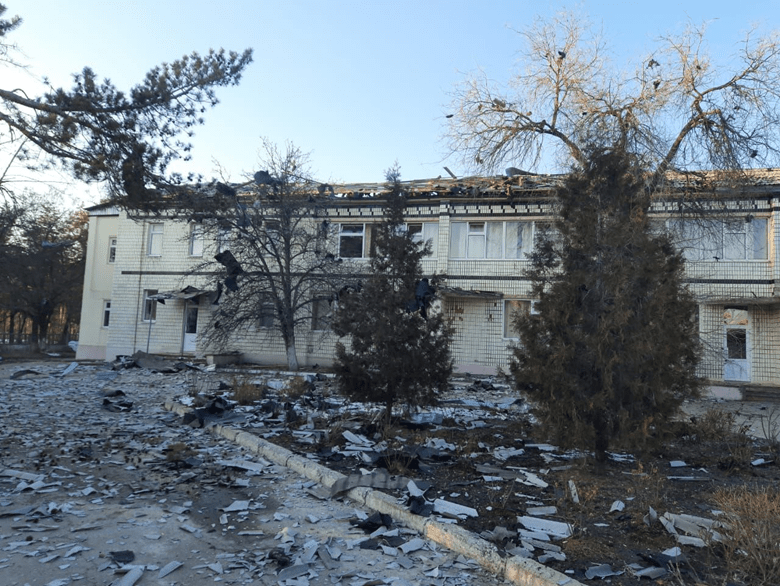 18:00
In Obolonskyi district of Kyiv, as a result of the enemy shelling, a truck and two buildings had caught on fire. The fire has already been extinguished. Information about victims is being clarified.
19:00
Currently, Kyiv region can be roughly divided into the northern part, where the fighting continues, and the southern part, where there is no combat action. The most difficult situation is in the areas of Bucha, Brovary and Chornobyl. Authorities are not able to deliver humanitarian aid to some localities in these areas due to prolonged fighting, says Oleksiy Kuleba, Head of the Kyiv Regional Military Administration.
19:20
As a result of today's shelling of Obolonskyi district of Kyiv one person died and three more were wounded, Kyiv Regional Military Administration reports.
20:00
In Bucha, Kyiv region, Russian invader ruthlessly shot a 47-year-old man to death in front of his 14-year-old son. The teenager was wounded too. Okhmadyt press office shared his story.