TDC representatives, accompanied by Diego Guadalupe Brenna, the Honorary Consul of Ukraine in Uruguay, met with Gabriel Gurméndez, President of Antel, the state-owned telecommunications company of Uruguay.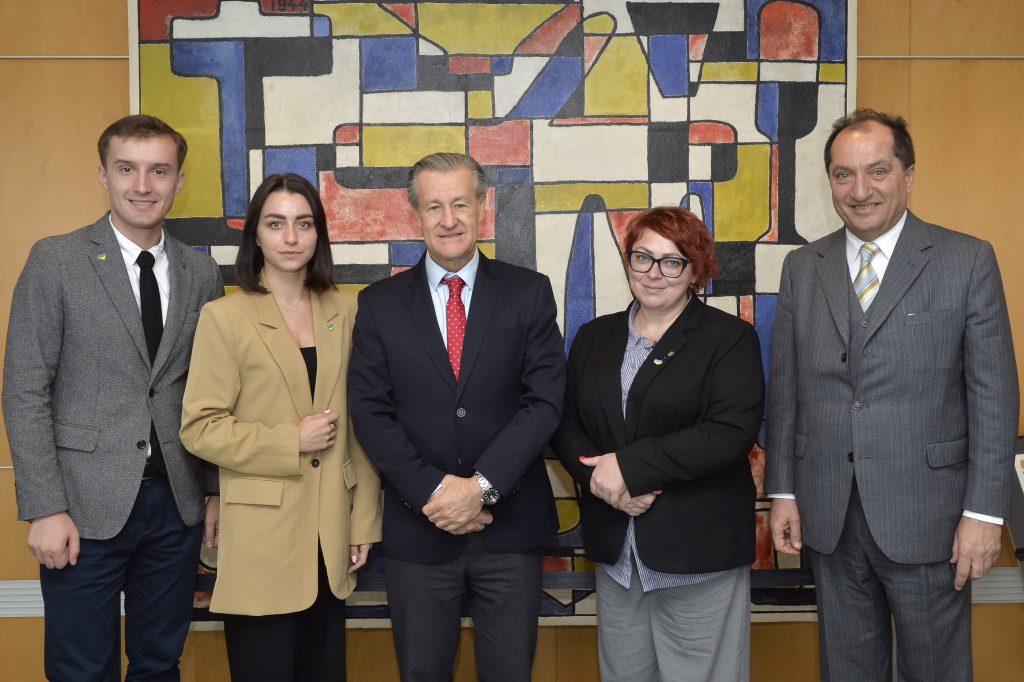 In 2022, as the war commenced, Russian state media faced widespread bans in the European Union and Canada, extending to various international platforms. However, Latin America, for the most part, did not witness a comparable suspension. Governments, except for Uruguay, refrained from such actions.
On March 1, 2022, mirroring the European Union's approach, Antel suspended the signal of the Russian television channel RT from its main platform. Gurméndez described RT as a channel "at the service of propaganda and justification of Russia's violent military invasion of Ukraine".
The announcement by Antel's president was criticized for allegedly infringing upon freedom of speech and the importance of considering the Russian perspective on the war. In particular, the executive director of the Latin American Observatory of Media Regulation and Convergence (Observacom), Gustavo Gómez, considered the measure as "state censorship", despite agreeing with the rejection of Russia's offensive.
This is an extremely important meeting in the context of the fight against Russian propaganda. We continue to study the experience of different countries. We hope that the unique experience of Uruguay will become an example for other Latin American countries and the beginning of the fight against Russian propaganda in the region.
TDC is implementing the project with the support of the International Renaissance Foundation.