The documentary film "Abducted childhood" was presented at the Delegation of the European Union to Argentina at the initiative of TDC and with the participation of the Ambassador of Ukraine to Argentina Yurii Klymenko. 
The film tells the story of the deportation and kidnapping of Ukrainian children to Russia from the temporarily occupied territories and contains testimonies of children and their families who suffered from Russia's criminal actions.
The representatives of TDC and the Ambassador of Ukraine appealed to the ambassadors of the EU countries in Argentina to increase their support for Ukraine and facilitate the return of children to Ukraine as soon as possible.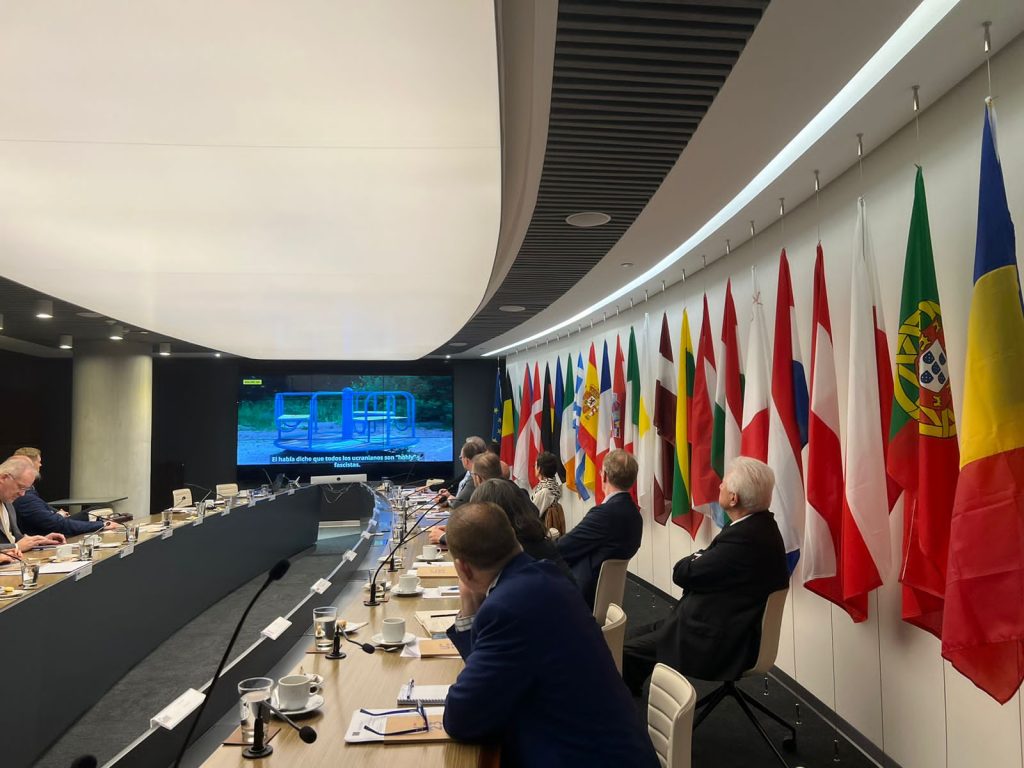 TDC is implementing the project with the support of the International Renaissance Foundation.
It is worth noting that the film is included in the program of the European Film Encounter in Argentina (ECE – Encuentro de Cine Europeo en Argentina) and is available for viewing on the website starting from October 12.