The President of Ukraine Volodymyr Zelensky gave an interview to mass media outlets from Spain and Latin America during their visit to Ukraine organized by the Transatlantic Dialogue Center.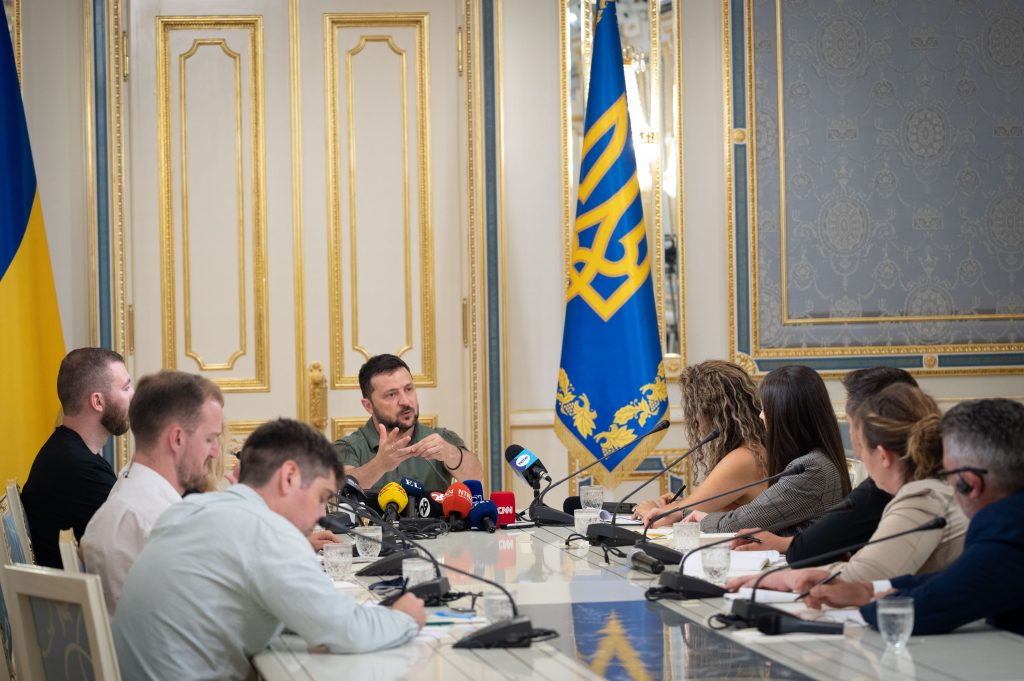 During the conference, journalists had the opportunity to ask the most pressing questions about Ukraine's relations with Latin American countries, the need for Latin American countries to provide assistance and political support to Ukraine, tools to combat Russian propaganda on social media, etc. They also discussed the Peace Formula, the extent of the consequences of Russian actions and the course of the Ukrainian counteroffensive.
According to the President of Ukraine the Peace Formula is an important platform not only for a just end to the war unleashed by Russia against Ukraine. It can also become a universal basis for ending other military conflicts on the planet and overcoming global problems.
"Unfortunately, we are not the only ones, and this is not the last military conflict in the world. And I believe that after the end of this war, such a Formula can be the basis for overcoming other global problems," said Volodymyr Zelensky.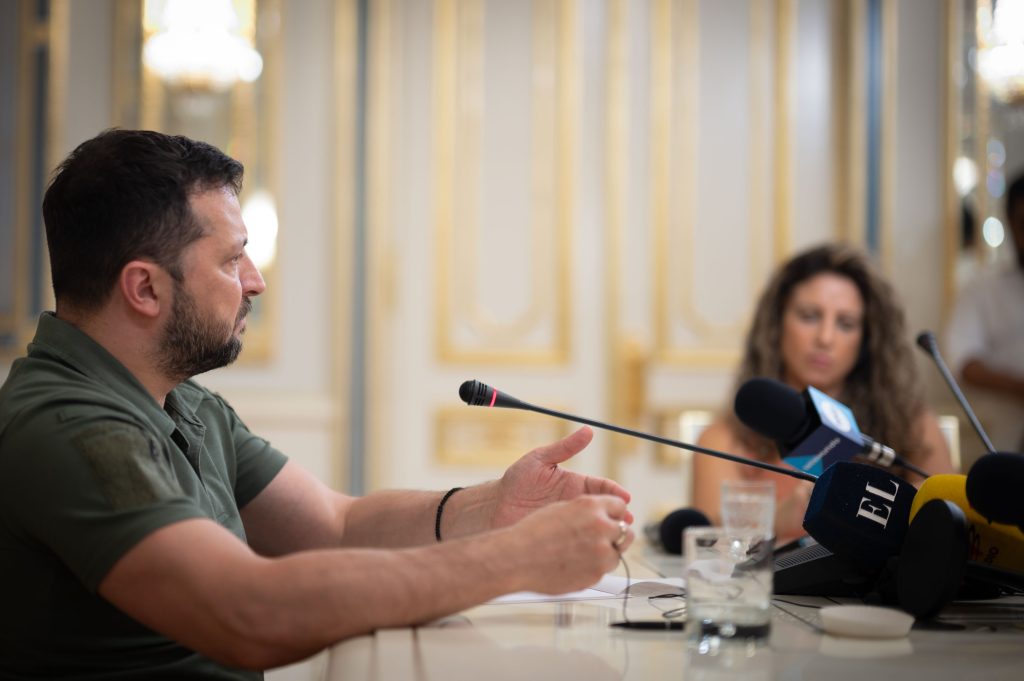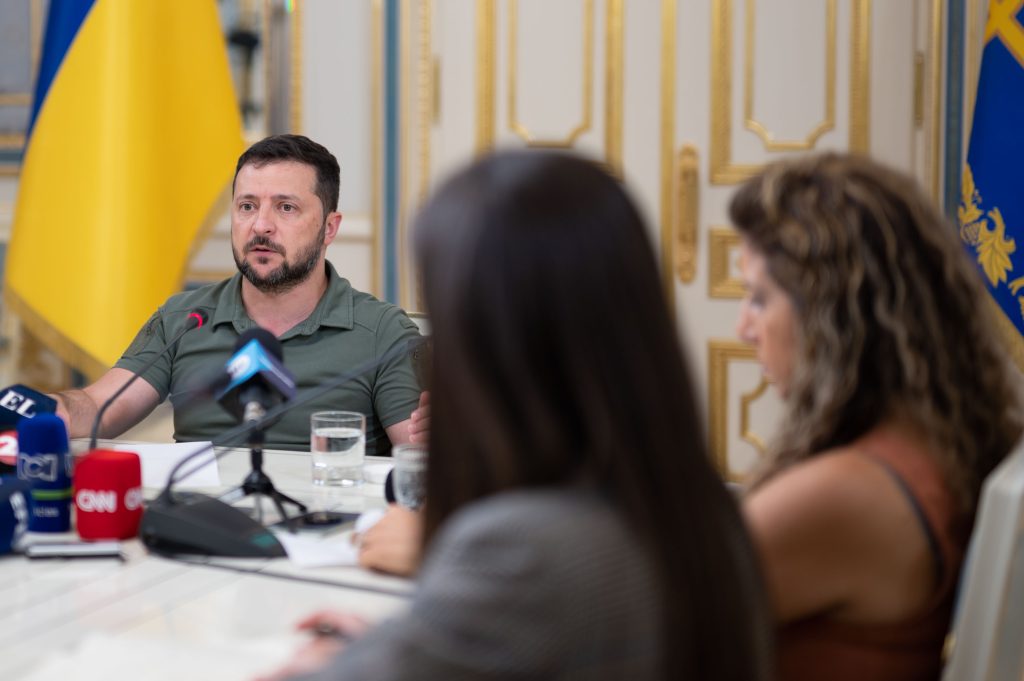 The journalists received detailed answers to their questions from the Head of the State to further disseminate information about Ukraine and the Russian invasion among Latin American societies.
The full interview of the President of Ukraine with Latin American media can be found here: https://www.youtube.com/watch?v=SwV3Njk0ko8
The following media representatives joined the visit: Martins Dos Santos Americo, a British-Brazilian journalist from CNN Brazil, representatives of the Mexican TV channel TV Azteca Bravo Rodriguez Lucy Ariana, Bautista Reymundo Isaac, political news columnist from the Colombian TV channel NTN24, Beltran Neira Jefferson and representative of the Colombian radio station in Ukraine Radio W Kosova Olga, representative of the international Spanish-language news agency Agencia EFE Gascon Barbera Marcel, representative of the Argentine TV channel and newspaper La Nacion+ and author of the book "100 Days in Ukraine" Elisabetta Piqué, permanently accredited correspondent in the Argentine Congress and government, war correspondent of the CANAL 26 TV channel, online edition Mayer Brian José, Chilean video blogger for Copano News Vallejos Crockwell Juan Andrés, political talk show host on Uruguay's largest TV channel Teledoce, Mariana Laura Reten Rijo and videographer Gomez Graneri Luis Claudio.
TDC is implementing the project with the support of the International Renaissance Foundation.