The Transatlantic Dialogue Center organized a week-long visit of media representatives from Spain and Latin America (Argentina, Brazil, Chile, Colombia, Mexico, Spain, Uruguay) to Ukraine to cover the consequences of Russia's invasion of Ukraine and raise awareness about actual issues in the region.
The following media representatives joined the visit: Martins Dos Santos Americo, a British-Brazilian journalist from CNN Brazil, representatives of the Mexican TV channel TV Azteca Bravo Rodriguez Lucy Ariana, Bautista Reymundo Isaac, political news columnist from the Colombian TV channel NTN24, Beltran Neira Jefferson and representative of the Colombian radio station in Ukraine Radio W Kosova Olga, representative of the international Spanish-language news agency Agencia EFE Gascon Barbera Marcel, representative of the Argentine TV channel and newspaper La Nacion+ and author of the book "100 Days in Ukraine" Elisabetta Piqué, permanently accredited correspondent in the Argentine Congress and government, war correspondent of the CANAL 26 TV channel, online edition Mayer Brian José, Chilean video blogger for Copano News Vallejos Crockwell Juan Andrés, political talk show host on Uruguay's largest TV channel Teledoce, Mariana Laura Reten Rijo and videographer Gomez Graneri Luis Claudio.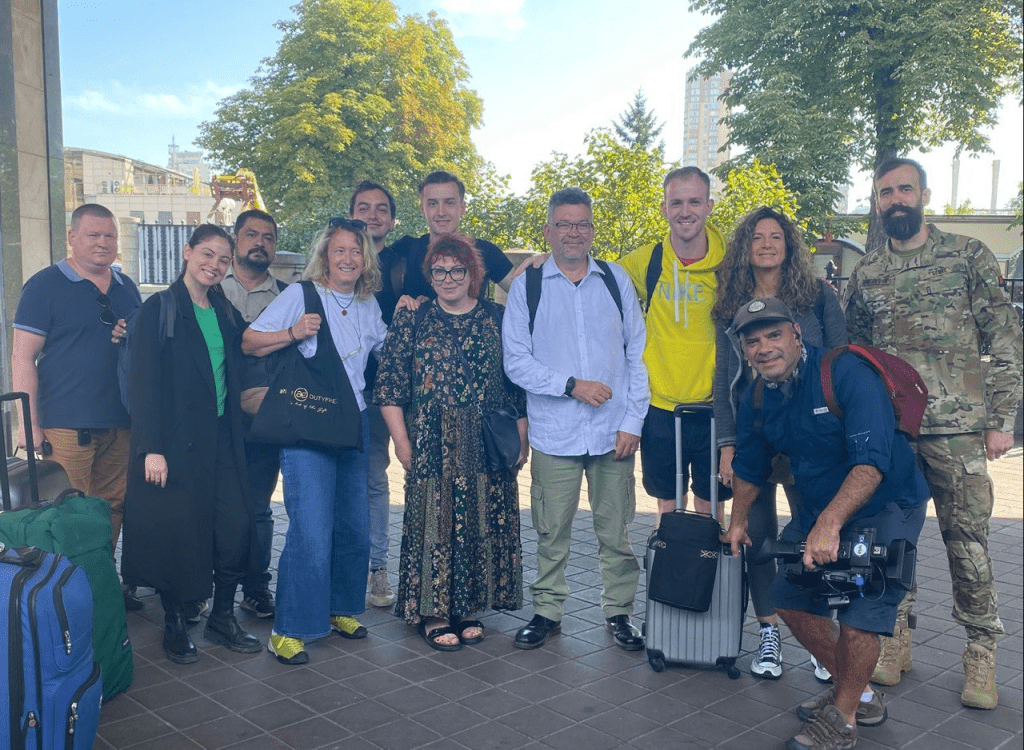 The TDC team developed a fundamental agenda that helped journalists to form a comprehensive vision of Russia's real goals and tools of warfare and its consequences, gain knowledge and completely different experiences: to learn more about the history of Ukraine, visit the sites of war crimes committed by Russia and record testimonies of people who survived torture by the Russian military, talk to the Ukrainian military directly in the trenches and meet with representatives of the Ukrainian government to get answers to various questions, etc.
At the beginning of the visit, the journalists also witnessed a historic moment – the dismantling of Soviet symbols from the Motherland monument, which is considered the tallest sculpture in Europe.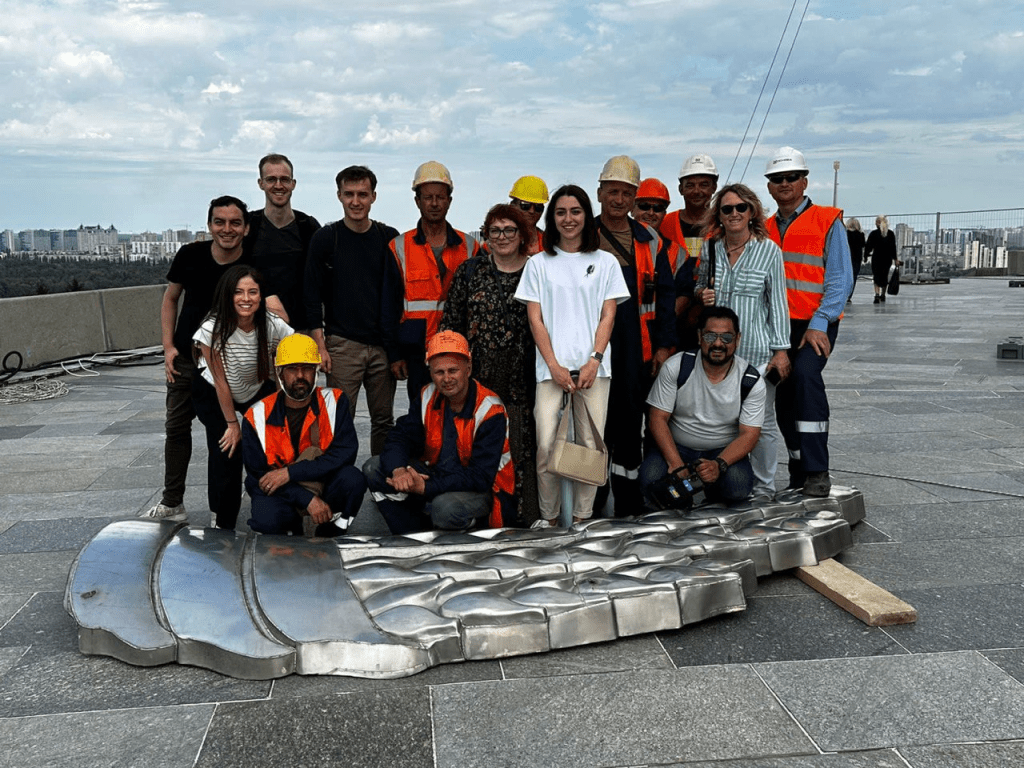 They also visited the first museum exhibition about the Russian-Ukrainian war – "Ukraine – Crucifixion". This is a first museum exhibition in the world's museum practice about the war to be created in real time and during the same war.
TDC is implementing the project with the support of the International Renaissance Foundation.