The TDC team has collected and analyzed the data on the number of Russian artillery, missile, and air strikes for the last two months. We have come to the conclusion, that since October the strikes have become more frequent and encompassing.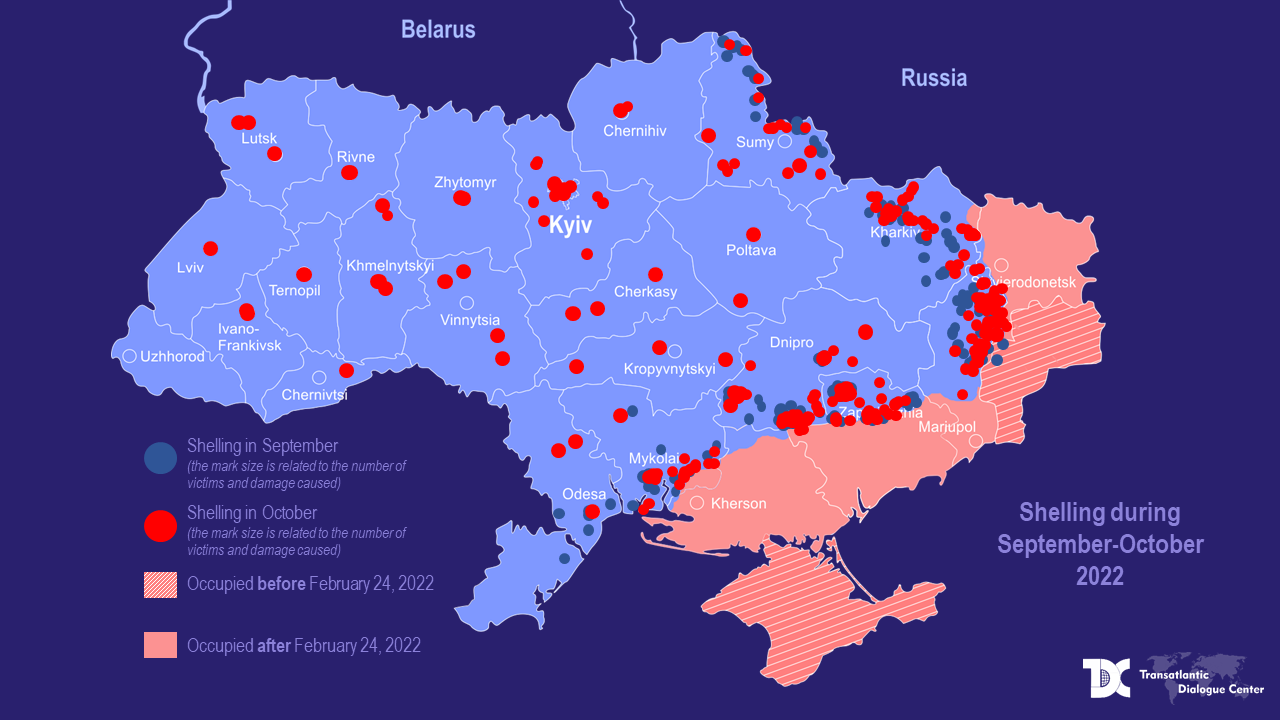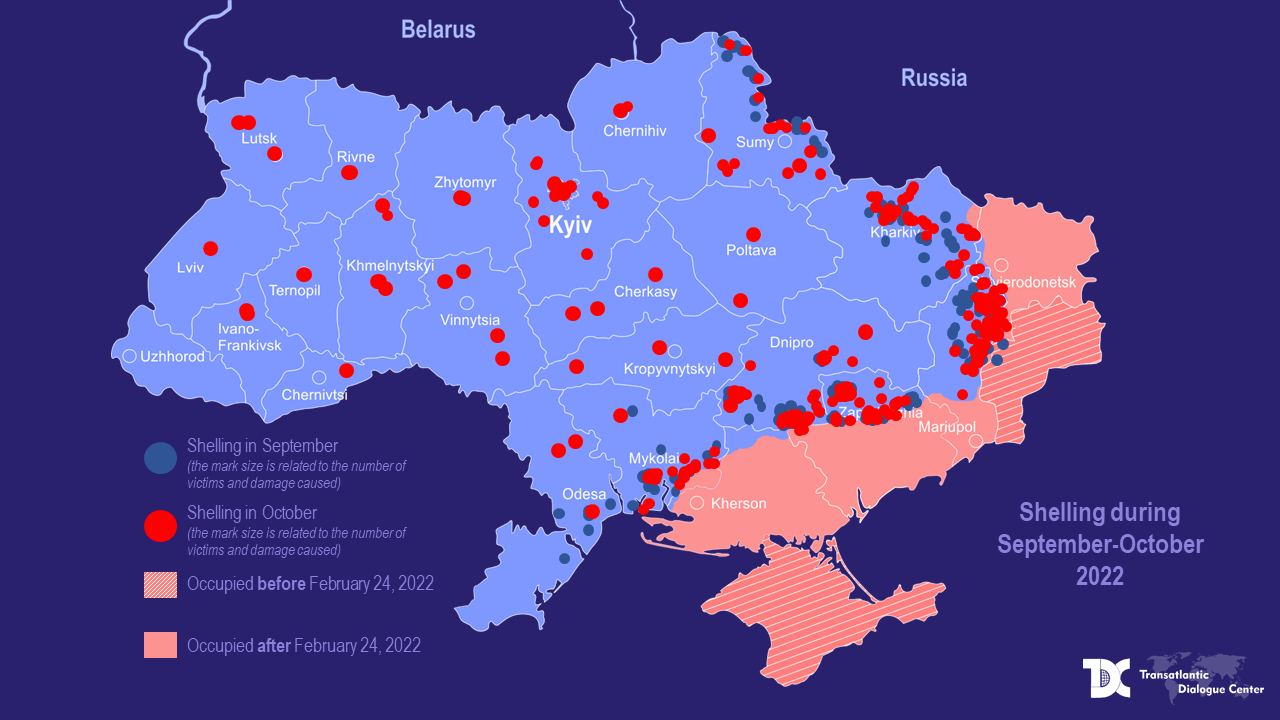 In September most enemy fire occurred in the regions and districts close to the frontline, such as Mykolayiv, Dnipropetrovsk, Zaporizhzhia, Donetsk, and Kharkiv. The communities of the Sumy region, which is close to the border with the RF, also were affected.
In October the list of regions suffering from attacks enlarged dramatically, with practically every region of Ukraine targeted by either drone or missile strike. The destruction of energy objects became a new tactical target, continuing the strategy Russia pursues with its shelling – making the life of civilians unbearable to reach a more powerful stand in peace negotiations.