The Transatlantic Dialogue Center Visiting Fellow, Frank Ledwidge, continues to contribute to the unbiased coverage of what is happening in Ukraine while staying in Kyiv.
As a military analyst, Frank assists to numerous media outlets with interpreting the situation at the frontline and presents how it impacts the world outside the battlefield.
In his interview for Deutsche Welle News on July 4th, Frank Ledwidge analyzed the significance of the loss of Lysychansk for Ukraine and the importance of continued support from Western countries.
What's the significance of the loss of Lysychansk for Ukraine? | DW | 04.07.2022
In the article of July 6th for The Conversation, one of the outlets of global network publishing research-based news and analysis, Frank Ledwidge encourages the West to massively step up its military aid to our country.
Ukraine is losing this war at the moment. The west needs to massively step up its military aid
Also, Frank Ledwidge gave an interview for Finland's leading Swedish language newspaper. The expert noted that Western countries are now faced with a decisive decision: to continue supplying Ukraine with weapons or to replenish their own stocks, which are now being depleted.
Ex-Natochef till HBL: Kriget i Ukraina tog europeisk försvarsindustri på sängen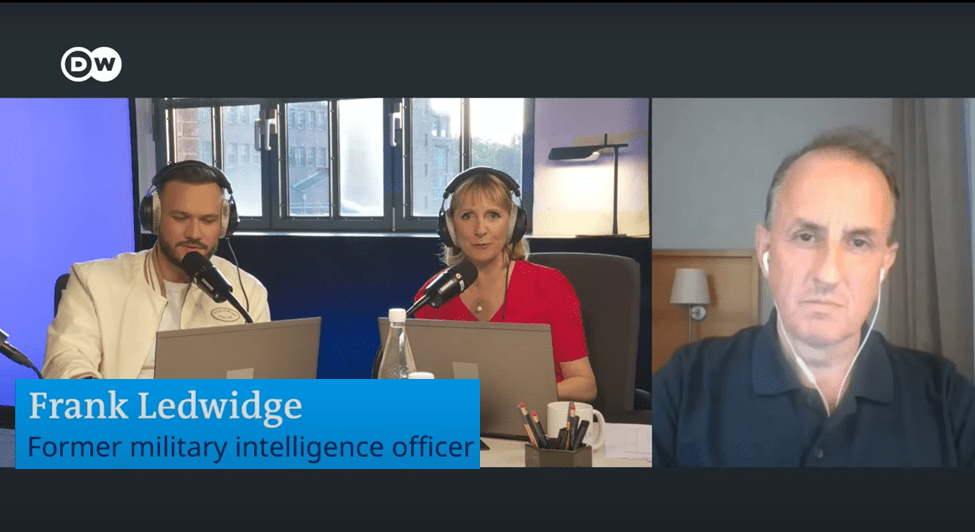 During the inaugural Newsdesk show for DW on July 12 and Gary Tabach's show, he covered the key factors for the future development of the war in Ukraine.
Live: What will be the deciding factor in winning the war in Ukraine? | DW News Desk
We are immensely grateful for the in-depth analysis Frank provides to international media to lighten the latest developments in and around Ukraine.
Please, follow the links above to keep up to date with the current situation in Ukraine.