Unprovoked Russian full-scale military aggression against Ukraine on February 24, proved to be a vantage point for both Ukrainian national and international security.
It has already sent shockwaves of transformations within the EU security policy, further developing security transformations within NATO (triggered by the Russian illegal annexation of Ukrainian Crimea and occupation of the parts of Ukrainian Donetsk and Luhansk regions) as well as setting up new security initiatives like Rammstein which are to enhance transatlantic ties.
Ukrainian national security institutions have been extensively engaged in countering the wide Russian "hybrid warfare" toolkit being systematically employed by the Kremlin.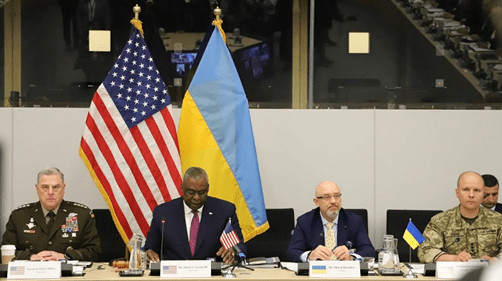 Since 2014 Ukrainian military, intelligence, counterintelligence, and law enforcement institutions witnessed at least 2 major transformations of the Russian "hybrid warfare" concept:
initial February 2014 "hybrid" operations in Ukrainian Crimea and March-July in Donbas;
wider employment of Russian regular armed forces in August-September to support its "hybrid" units operating in Ukrainian Donbas and then-facing decimation from Ukrainian Army.
The full-scale invasion of February 24, 2022, has set yet another stage of Russian aggression evolution. Since 2014, Ukrainian security services have gained substantial experience in combatting Russian "hybrid" and conventional toolkit.
On the operational/tactical level:
Effective dealing with Russian "hybrid" (special operations, paramilitary, guerilla) forces: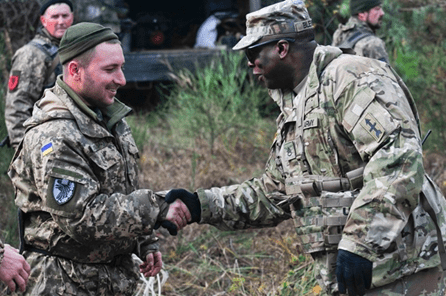 countering aggressive intelligence operations aimed at spreading propaganda and disinformation, provoking social/political discontent;
countering Russia-inspired illegal/paramilitary activities aimed at deepening social unrest and anti-government protests;
countering unconventional (special operation) forces operations to support hostile actions of (a) and (b).
Effective dealing with Russian conventional military:
countering usage of limited conventional forces in support of "hybrid" operations;
countering wider offensive operations with at least a BTG-level units employed.
On the strategic level:
Countering Russian malign information influence operations employing propaganda, disinformation, misinformation, cyberattacks, and the combination of other tools which are widely used in support of Russian conventional and unconventional military operations.
Sustaining full-scale military invasion in terms of social resilience.
Maintaining efficient national information, security, and foreign policy.
Maintaining highly efficient security cooperation with the US, United Kingdom, and other NATO allies in terms of:

regional security – bilateral and multilateral cooperation with NATO Eastern-flank nations;
intelligence cooperation – sharing and practical usage of intelligence information in both military and civilian spheres;
combat usage of sophisticated US/NATO weapon systems against their Russian adversaries – gaining battle experience, improving tactics and strategies for the Alliance's future security needs.
Ukraine thus masters unique practical skills in waging a successful large-scale military defensive campaign against the vastly outnumbering adversary, while simultaneously upgrading its military arsenal and being ready to stand in line with numerous allies in the military and wider security cooperation – a set of skills that could be hardly found within the majority of Western nations, and the one in great demand in the new Euro-Atlantic security realm.
All this makes Ukraine a vital partner for the Western nations and NATO member states in terms of systematic transformations of the regional and international security systems, set in motion by the Russian full-scale war in Ukraine and the Kremlin's deepening confrontation with the West.
Taras Zhovtenko, for the TDC