1.00
Active hostilities continue in Huliaypole, Zaporizhzhia region – Russians are shelling the city every day.
At the same time, the Russians use not only small arms but also banned phosphorus bombs, according to the Zaporizhzhya regional military administration. Residential buildings and social facilities are being destroyed.
2.00
The full-scale Russian invasion of Ukraine has already damaged or destroyed 20-30 percent of the infrastructure, worth about $100 billion, said Infrastructure Minister Oleksandr Kubrakov.
More than 300 bridges on roads of national importance have been damaged or destroyed, and dozens of bridges on railroad tracks have been blown up.
3.00
The war has left 4.6 million Ukrainians with limited access to drinking water – UNICEF reports.
Water and electricity networks in Ukraine have been damaged. Every day in Ukraine, more than 6 million people struggle to access drinking water.

6.00
The occupiers destroyed at least 12 residential buildings in the Luhansk region overnight, including six in the Kreminna settlement. Two houses have been razed to the ground after being hit directly by Russian shells, the head of the Luhansk Regional Military Administration, Serhiy Haidai, said.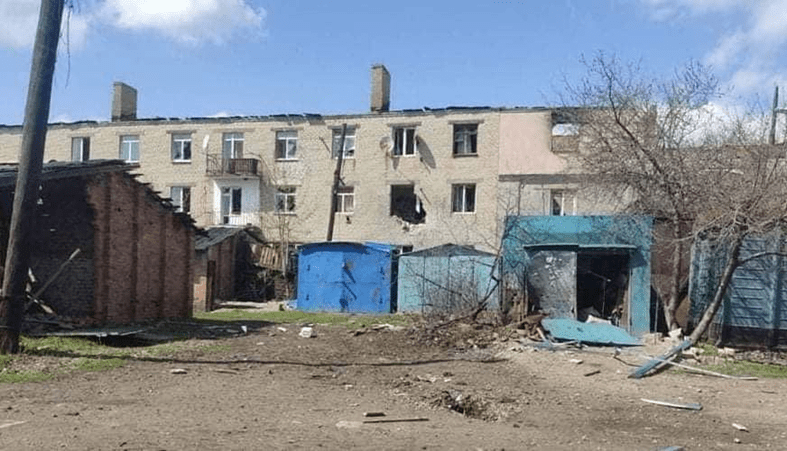 7.00
Russian invaders shelled the Dnipropetrovsk region with multiple rocket launchers and small arms artillery. Zelenodolsk, Maryanske, Velyka Kostromka, and other settlements were hit. No casualties were reported.
9.00
As a result of Russian aggression, 572 Ukrainian children were injured.
"Over the past 24 hours, the official number of dead children has not changed – 205. The number of wounded has increased – 367," says the Office of the Prosecutor General of Ukraine.
13:00
Kyiv patrol police reported that in downtown Kyiv in the Pechersk district, bypassers discovered a tripwire bomb hidden between stacked dry branches and an object that looked like a grenade.
13:30
Two Russian shells hit the territory of Ukraine's largest Mykolaiv Zoo, said its director Volodymyr Topchiy.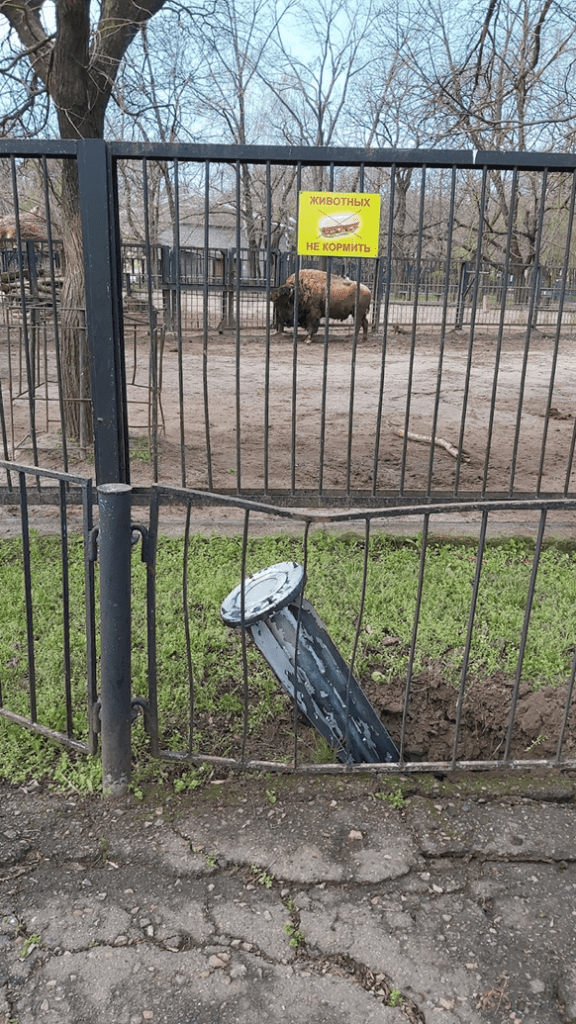 14:00
The Security Service of Ukraine published an intercepted conversation between a Russian soldier and a woman to prove that the Russians intend to destroy the Azovstal plant in Mariupol. Its cellars and basements serve as a shelter for civilians.
"Everyone who wanted to, all left. Only patriots and "very smart ones" have stayed behind…" – said the occupier about the civilians hiding at Azovstal.
Video: https://youtu.be/dUnhPxqBlJ4
16:00
Russian occupation troops again shelled residential areas of Kharkiv, including Kyivsky and Industrialnyi districts. Derhachivsky and Chuhuivsky districts were also shelled.
As of 16:00, according to the head of the Kharkiv Regional State Administration, Russian shelling killed 3 people and injured 21; further information is being clarified. The Kharkiv region head noted that the occupiers use multiple rocket launchers from a distance of up to 35-40 kilometers (22-28 miles).
17:00
Overnight Russian troops randomly shelled Mykolaiv city: residential buildings, tire service, car garage, transmission tower, offices, and stores, said the city mayor Oleksandr Senkevich. Rescuers are working on the ground.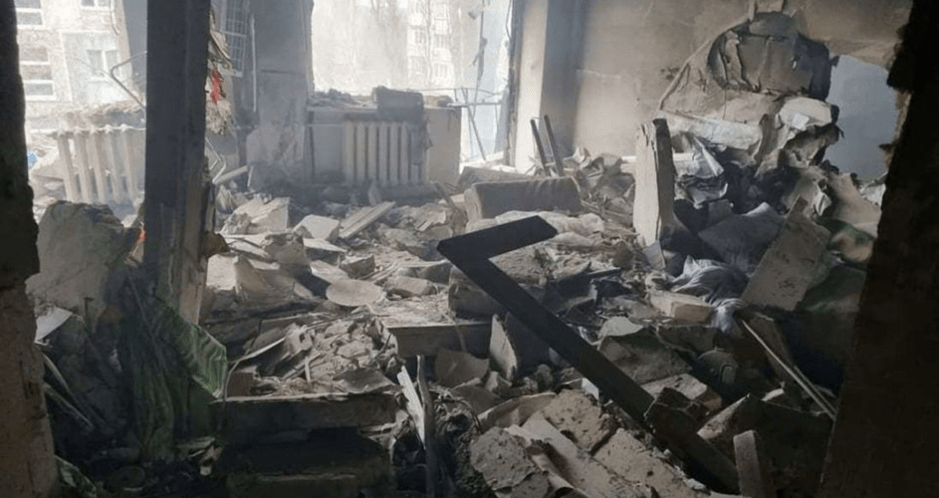 18:00
According to Ukrainian intelligence, the Russian occupation troops will scatter landmines throughout the whole temporarily occupied territories of Ukraine.
Source: https://t.me/DIUkraine/371
18:30
On April 19, in Zelenodolsk, Dnipropetrovsk region, Russian occupation troops shelled a children's playground in the local recreation park with prohibited cluster munitions. Law enforcers found 17 craters created by cluster warheads.
20:00
Mariupol plant "Azovstal" "bombed and destroyed almost completely" – the deputy commander of the "Azov" regiment Sviatoslav Palamar told Radio Liberty.
He said that the Russians dropped "heavy-duty bombs" on the plant, and "many people are under the rubble."
20:30
In the occupied territory of the Kherson region, the Russians are already printing ballots, letterheads, brochures, posters, and booklets to hold a "referendum" to create a pseudo-republic "Kherson People's Republic" and recognize the occupation authorities, says Ukrainian intelligence.
The locals are convinced that the occupiers will not hold a real voting, but will simply forge it using passport data collected when distributing "humanitarian aid" to the residents.
21:00
The UN Secretary-General has urged Russia and Ukraine to arrange a 4-day Easter humanitarian pause from April 21 to 24. He noted that the UN is ready to send humanitarian aid convoys to eastern Ukraine during this period. The organization also believes that the humanitarian pause would create the necessary conditions for the safe evacuation of all civilians.
Source: https://media.un.org/en/asset/k1f/k1f6r3kku0
22:00
Russian shelling in the Donetsk region killed three more civilians: in Kramatorsk, Avdiivka, and Blahodatne settlements. Five civilians were wounded, including one child.