00:00
That's how the genocide of the 21st century looks like.
Ruscists are ruthlessly exterminating Ukrainians. Just because we are Ukrainians. Because we want to live on our land, speak our national language, build your future and make our own decisions about what it will be like.
This is what the new cemetery in Kyiv region, where the victims of war are buried, looks like.
This is what pain looks like. This is what the largest tragedy of today looks like.
This is what the brutal evidence of the crimes of the Russian Federation looks like.
We will win this war, but we will not forgive!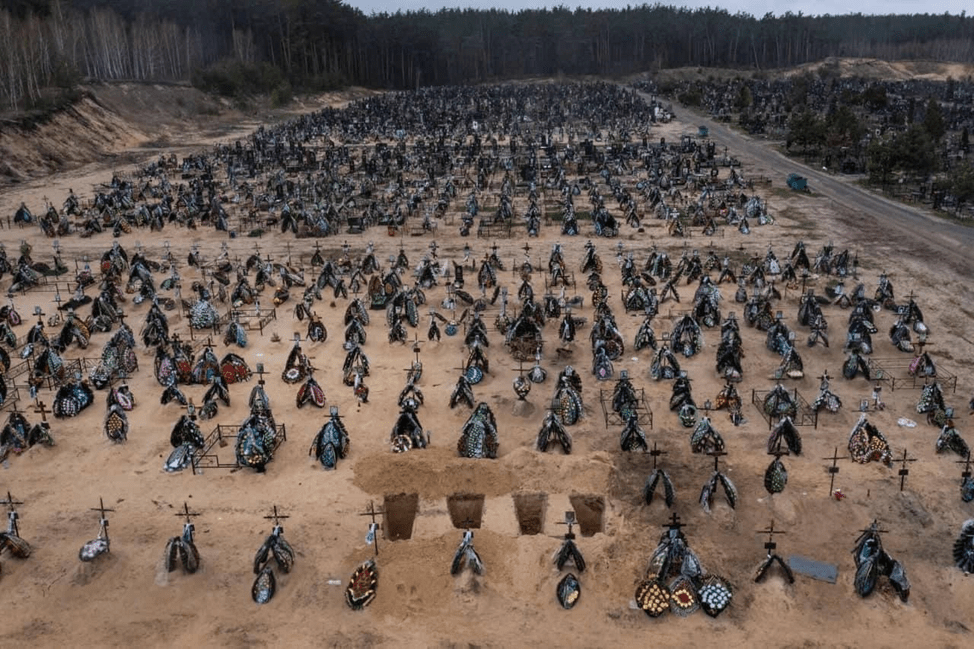 00:00
During demining of the Russian cluster munitions near Kharkiv three bomb disposal engineers were killed when the ordnance exploded and four more were seriously wounded.
01:00
Foreign firefighters and rescuers arrived in Ukraine to help dismantle the debris.
Professionals from the USA, Australia, Poland and Germany have already started debris removal works in Borodianka, Kyiv region.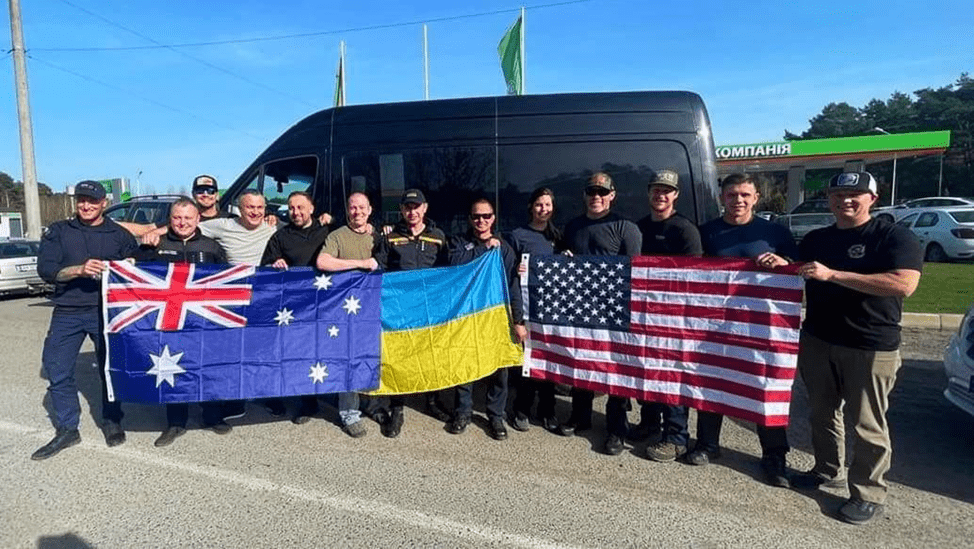 02:00
In Kyiv region, a memorial complex will be opened. It will remind Ukrainians of the brutal invasion of Russians and what they had to go through because of Russian atrocities.
02:55
Russia is using Ukrainian children forcibly deported from temporarily occupied territories for propaganda – Center for Countering Disinformation reports.
The Kremlin media is spreading materials about how "the Ukrainian regime, imitating the Third Reich, sends children to fight." To confirm this fake, they show interviews with allegedly Ukrainian children, where propagandists say that "these children have been working as spies in Ukraine since the beginning of the special operation".
03:00
A unique operation in which surgeons removed a bullet from the heart without stopping it was performed at Feofania Hospital.
Surgeons saved the life of a 20-year-old Ukrainian soldier Volodymyr Gordienko, who miraculously managed to escape from Russian captivity. He survived interrogations, torture and shelling of the car in which he escaped with his brother.
Volodymyr had traveled through the forests to get to his family for two days. Later, it turned out that he had been walking with a bullet in his heart. Such an injury could lead to an exit wound in the heart, or the fragment could migrate and provoke a stroke or loss of a limb.
The operation, during which the heart continued beating, lasted 5 hours and was successful. In a few hours the young man was already talking, and on the next day he started walking again.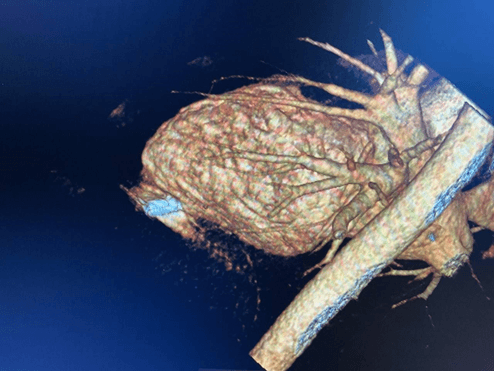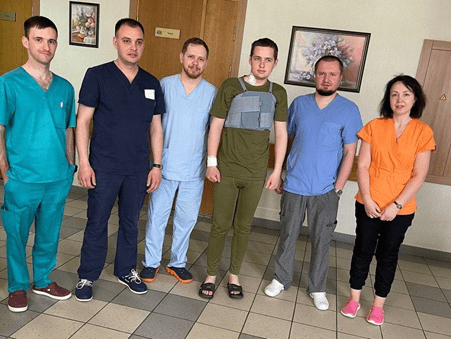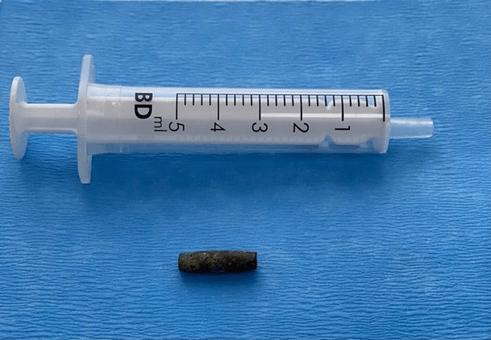 07:30
During an Easter vigil Mass in Vatican city, Pope Francis condemned the cruelty of the war in Ukraine, and also said in Ukrainian: "Khrystos voskres!" ("The Christ has risen").
08:00
At night, as a result of the enemy shelling, four apartment buildings in Sievierodonetsk caught on fire. And in the morning the troops of the Russian Federation carried out artillery shelling of Kreminna. At least one person was injured.
In the evening, the invaders destroyed a house in Novodruzhesk. The owner of the house was evacuated.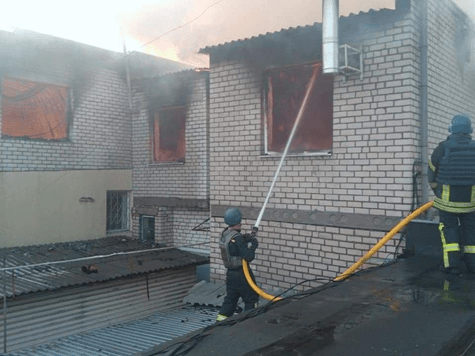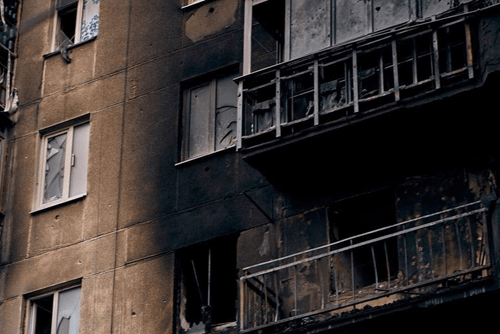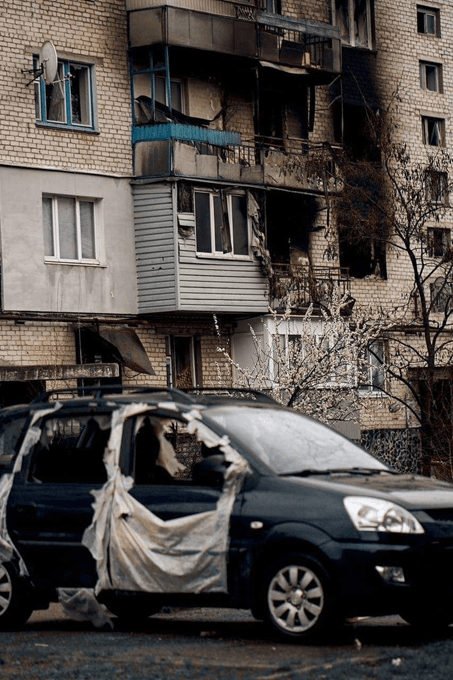 08:30
As a result of an artillery shelling of Kreminna one person was wounded
On the morning of April 17, the Russian army opened artillery fire on Kreminna. At least one person was wounded. He has already been taken to hospital. He has moderate injuries. The estimates for housing losses are being determined.
09:30
A rocket attack was launched on Brovary in the morning, Brovary Mayor reports. The attack damaged infrastructure objects.
11:30
The column of the Russian military equipment entered Kyrylivka, Zaporizhzhia.
The invaders fired several shots in an attempt to intimidate people, announced a journalist of channel 24 from Zaporizhzhia in live streaming.
Invaders are trying to find something in people's backyards. Russians broke into the house of a civilian resident in Kyrylivka, beat him and took his car and a boat.
"It seems that the Russians have decided to build up their positions in Kyrylivka. Earlier they were not interested in it, now they want to gain a foothold here."
13:00
The invaders in Mariupol are issuing passes to civilians allowing them to move around the city. Adviser to the Mayor of Mariupol Petro Andryushchenko notes that from next week the occupiers will not allow to move between districts of the city and be on the streets without a permit.
"There is information that this is done not only for the purpose of filtering Mariupol residents, but to prepare for issuing passports to those who remained in the city. We are clarifying this, "Andryushchenko said.
15:00
More than 100,000 civilians in Mariupol suffer from water and food shortages. For more than a month of blockade of the city, the invaders have not permitted entry of any humanitarian convoy with food and medicine from Ukraine or international organizations, says Ombudsman Lyudmyla Denysova, referring to UN data.
Source: https://t.me/denisovaombudsman/5196
15:30
The rocket attack on the center of Kharkiv killed 5 people and injured 13, according to preliminary data as of 15:00, provided by the Department of Health of the Regional Military Administration. Rescuers are working at the sites of the shelling.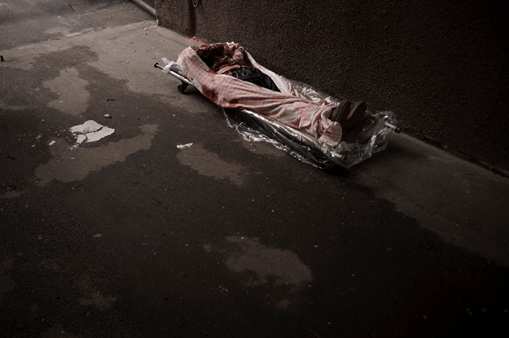 17:00
The invaders opened fire on residential neighborhoods in the town of Pology, Zaporizhzhia region, as a result of which a 12-year-old child was injured and had urgent surgery, says Ombudswoman Lyudmyla Denysova.
18:00
Russian forces shelled the center of Zolote, Luhansk region. As a result, 2 people died and 4 more were injured.
"It was a deliberate execution of civilians. There is nothing nearby except residential buildings. Russians purposefully launched strikes on local population, " Haidai said.
Video of the destroyed building: https://www.facebook.com/watch/?v=346747013970681
19:00
On Palm Sunday, April 17, Russian troops shelled the Holy Christ Christmas Cathedral in Sievierodonetsk, Luhansk region, for the fourth time.
20:00
In Kyiv region, Russians raped not only women and children, but also a man – there was a case reported of such assault against the guard of the children's sanatorium "Orlyatko" in Vorzel. He could not stand the abuse committed by the invaders and died, said the Mayor of Bucha Anatoliy Fedorchuk.