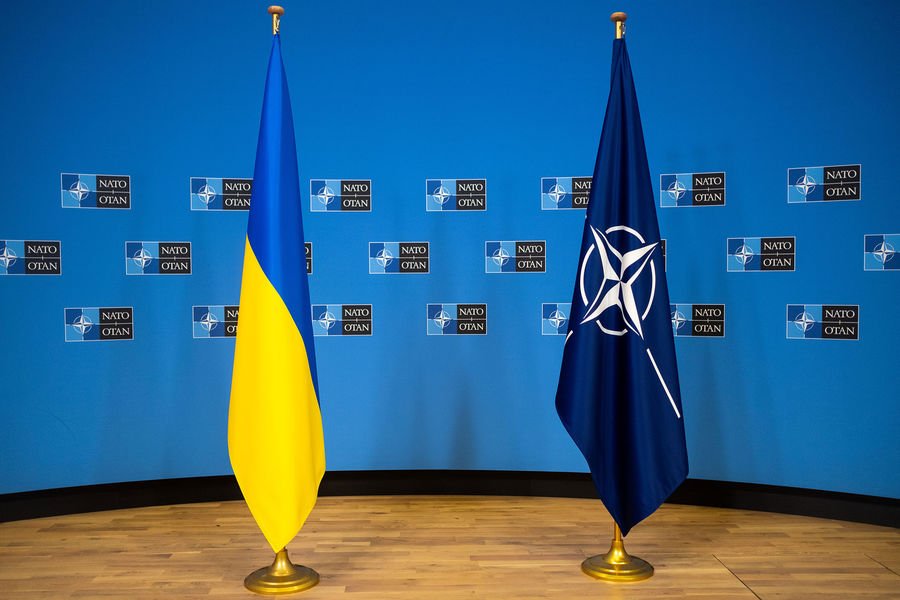 On the 13th of April Presidents of Poland, Lithuania, Latvia and Estonia made a visit to Ukraine where they visited Borodyanka village and held talks with President Zelenskyy during the working lunch. In Borodyanka visiting Presidents witnessed massive destruction of village infrastructure as a result of Russian occupation which lasted more than a month.
After the working lunch Presidents held a common press-conference where they reaffirmed their support for Ukraine and condemned the atrocities of Russian troops. Presidents of Baltic states and Poland reiterated their common position – war must be stopped and President Putin must be prosecuted for war crimes.
During the press-conference there was a tiny "dispute" between the President of Lithuania Gitanas Nauseda and President of Ukraine Volodymyr Zelenskyy. Mr. Nauseda stated that the best option for Ukraine to ensure its security is to join NATO. He also added: "I believe in NATO. Any attempt to create something parallel, similar – can lead to competition between such organizations. It will divide us, disperse our forces. We can not afford such a luxury. Therefore, we need unity." Volodymyr Zelenskyy recalled that Ukraine is unlikely to join NATO in a short term perspective and Kyiv needs security guarantees right now. The President of Ukraine answered with a joke: "Ukraine will be in NATO when Gitanas Nauseda becomes NATO Secretary General. And we need security guarantees now."

Such a position of the Batic state's leader reveals possible consequences of new security institution creation. Eastern NATO flank has always been more vulnerable and exposed to the Russian threat. In connection with that, Poland and Baltic states were the main member states who supported the entry of Ukraine into NATO. They were convinced that it would increase the level of their and Eastern flank security.
Frankly speaking, they proved to be right. The Ukrainian army showed its high-efficiency on the battlefield due to the proximity to the NATO standards and military command decentralization. Due to astonishing achievements of the Ukrainian Armed Forces, there is no doubt that the Ukraine NATO membership would be an important contribution to the overall security of the Alliance, especially its Eastern flank.
Creation of the alternative security institution in order to provide Ukraine with security guarantees would only decrease the security level of Eastern flank and diminish trust of Baltic states and Poland to NATO. Also, new institutions would disperse resources of the major powers inside NATO and consequently create an economic and military burden on national budgets. The only possible way to prevent Russian aggression in future and increase the security level of the Eastern flank as well as minimize loss of resources is to accept Ukraine's membership application.