00:00
Russian invaders plan to film propaganda video clip in occupied Enerhodar of Zaporizhzhia oblast ostensibly about a Ukrainian vault containing a large amount of munitions and explosives, placed by "Armed Forces of Ukraine sabotage team", warns Zaporizhzhia Regional Military Administration.
01:00
Ukrainian intelligence, in cooperation with National Police intercepted a call of Russian soldier, in which he spoke about a possible plan of Russian Armed Forces Command on further actions in war with Ukraine, as reported by the Directorate General of Intelligence of Ministry of Defense of Ukraine in its official Telegram channel.
According to the soldier, there was the following command: "We keep trying to "liberate" Rubizhne. We couldn't capture Lysychansk and Sievierodonetsk, so they should just be razed to the ground". Ukrainian intelligence notes, that this conversation confirms the fact that Russia is deliberately destroying Ukrainian cities and committing crimes against civilians.
02:00
According to Ministry of Social Policy of Ukraine, Ministry of Education of Russia is preparing a draft law which will allow placing children of Ukrainian citizenship, forcibly removed from temporarily occupied territories, in Russian families, in particular by adoption.
03:00
Russia is issuing passports to forcibly deported Ukrainians en masse to tackle its demographic challenges and unskilled manpower problem, said the Head of Centre of Civil Society Challenges Research project Mariia Kucherenko to Ukrainian Radio during an interview.
Ukrainians are being sent to remote areas of Russian Federation so it's harder for them to get to Ukrainian border.
04:00
Russia threatens to hit decision-making centers in Kyiv and other Ukrainian cities, informs the Center for Countering Disinformation of National Security and Defense Council of Ukraine.
CCD quoted the Ministry of Defense of Russia: "There are sabotage attempts and strikes on Russian territory by Ukrainian military. If the diversions do not subside, Russian military will deliver blows on decision-making centers of Ukraine, including the ones in Kyiv, from which it has previously refrained".
05:00
The UN Secretary-General António Guterres presented a detailed policy brief concerning the food crisis which may arise as a result of the war in Ukraine. According to UN, this may lead to hunger and extreme poverty of 1,7 billion people, which makes more than one fifth of the entire human population.
Source: https://newsaf.cgtn.com/news/2022-04-14/UN-chief-presents-policy-brief-on-Ukraine-conflict-19d00fXmNLW/index.html
07:00
On April 13, Russian occupation forces made 3 houses in Zolote settlement in Luhansk oblast uninhabitable, informs the Head of Luhansk Regional Military Administration Serhii Haidai.
«The enemy keeps fighting civilians. First, it deprives them of their homes, and if something remains whole, it gets robbed", he noted.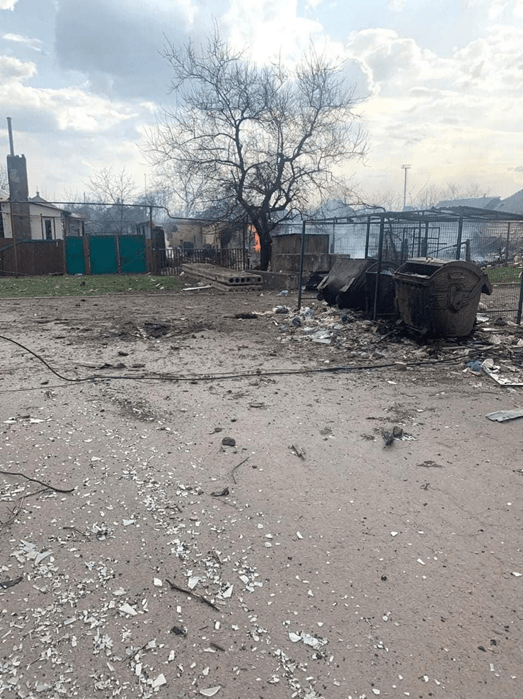 08:00
Russian military units are intensifying guarding of border with Ukraine, building up air force and ground groupings, states the General Staff in its morning report.
Meanwhile, some units of Armed Forces of Belarus continue performing tasks for the protection of Ukrainian-Belarus border in Brest and Gomel oblasts.
09:00
Since the onset of a full-scale Russian invasion in Ukraine, 197 children have been killed and 351 have been wounded, reports the Office of the Prosecutor General of Ukraine.
Mass bombings and shelling by Russian Armed Forces damaged 1014 education facilities, 91 of which were completely demolished.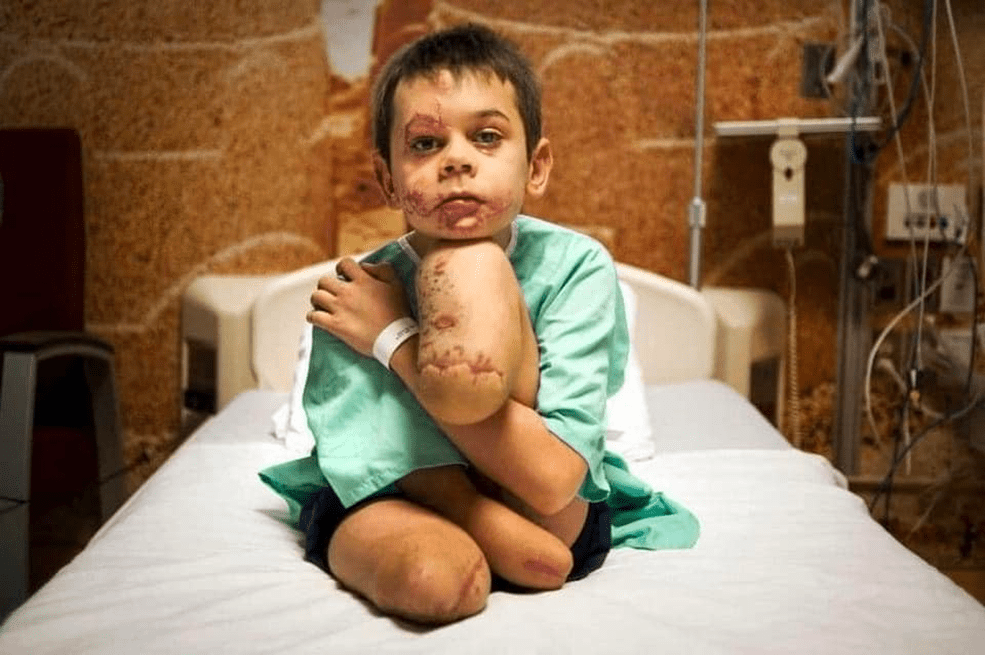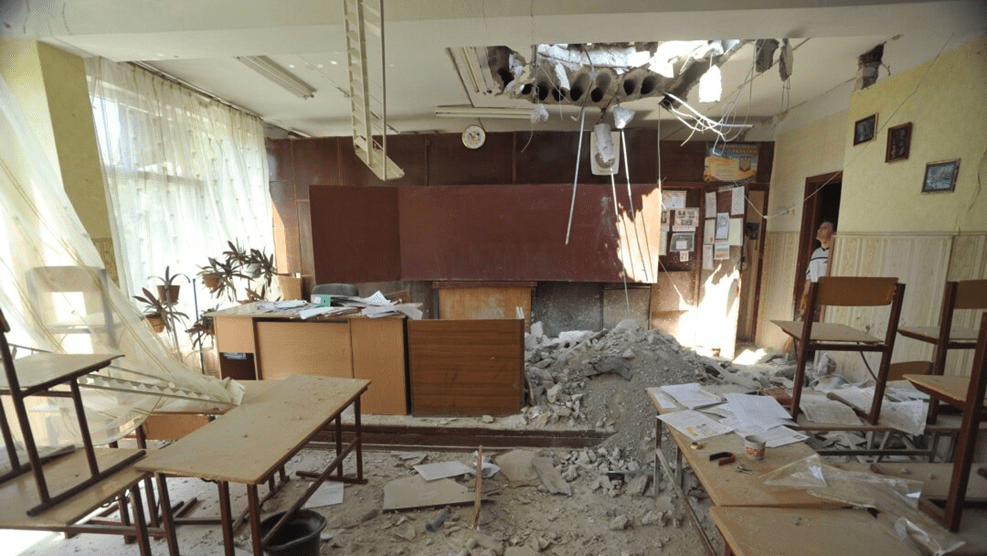 11:00
President of Russia Vladimir Putin won't give up attempts of occupation of the entire Donbas territory, therefore it is assumed the next objectives must be Kramatorsk and Kostiantynivka, informs the British intelligence.
13:00
In Melitopol, Russian invaders stole money allocated for paying pensions, subsidies to the elderly and other vulnerable groups from Ukrposhta office.

14:00
Russian Federation has begun implementing the plan of carrying out terrorist attacks on its own territory to accuse Ukraine of them, Center for Countering Disinformation reports.
As of April 14, there have been several "terrorist attacks" on the Russian Federation territories bordering Ukraine:
"Propaganda media, citing the governor of the Kursk region, said that on April 13 a Russian border patrol in the Korenevsky district had been shelled. The report indicates that the attack was launched from a forest strip on Ukrainian territory."
The FSS reported that on April 14, a border checkpoint in Bryansk region had been shelled by Ukrainian forces. The shelling damaged two cars but nobody was injured.
Earlier the National Security and Defense Council warned that Russia would undertake terrorist attacks on its territory in order to justify the special military operation. In addition, one of the most important goals that the aggressor country is trying to achieve is to stoke anti-Ukrainian sentiment among Russians and consolidate them against Ukraine.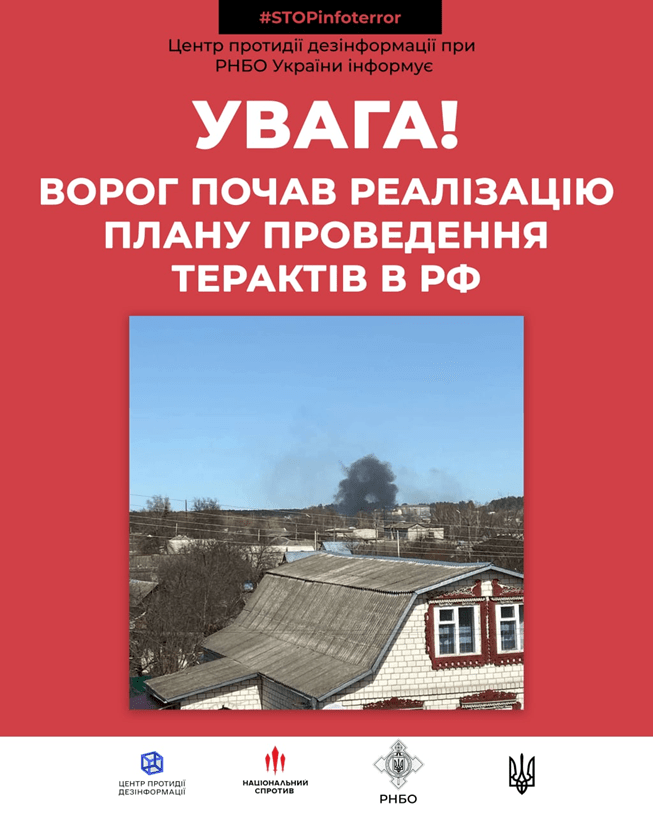 15:00
Russians left behind a "devastation" at Ukraine-Belarus border checkpoint.
Ukrainian border guards are resuming control at the border in those areas from which the enemy has already pulled back. They reached the Vilcha checkpoint on the border with Belarus. However, the liberated territories may be mined, and still shelled by the enemy.
"As always, orcs invasion was like locust plagues. Infrastructure was destroyed where they slept… "- said SBGS officer Serhiy Deyneha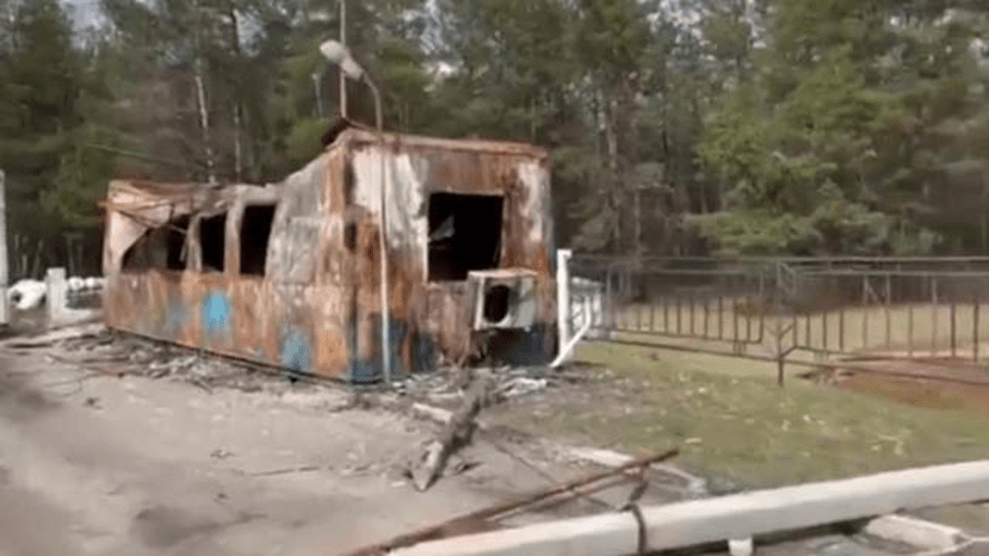 17:00
Russians shelled the settlement in Sumy region, the Head of the Regional State Administration reports.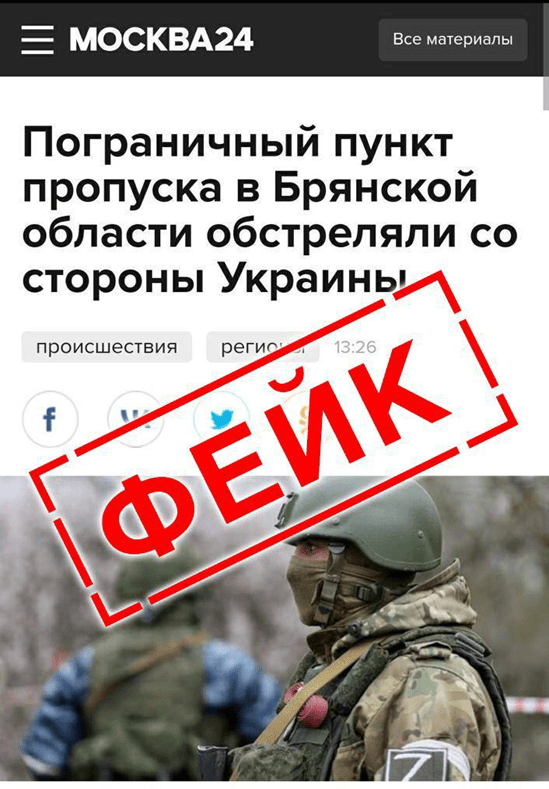 18:00
Russian special services are recruiting Ukrainians: they are using torture, blackmail or bribery, SSU reports.
The SSU counterintelligence counteracts numerous attempts to recruit Ukrainian citizens by hostile special services that are trying to use Ukrainians to gather intelligence, organize sabotage at the front and behind enemy lines during the war.
19:00
The State Border Guard Service of Ukraine denied Kremlin's allegations that Ukraine had shelled the border checkpoint.
"Russia is massively spreading fake reports that their border regions are being shelled from the territory of Ukraine. The Armed Forces allegedly fired a missile and opened mortar fire at the checkpoint. All these statements are provocations," the SBGSU stressed.
20:00
Russian military hung the Russian flag on the administration building in Kherson region. They are invading the city of Oleshky, says Mayor Yevhen Ryschuk.
23.00
The Russian Defense Ministry confirms that missile cruiser "Moskva" has sunk. According to Russian MoD statement, when being towed to port the flagship lost stability as a result of hull damage caused by fire that had broken out after munition detonation. In the stormy sea conditions, the ship has sunk.