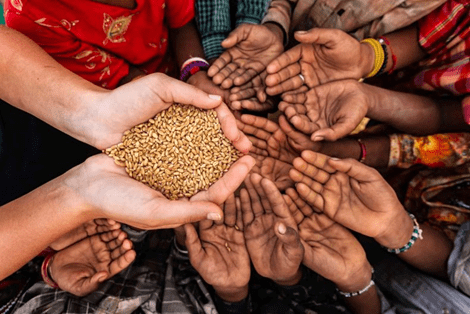 Ukraine has always been the granary of the world providing a huge share of the world's food supply. Now, due to Russian aggression and a complete halt in food exports across the Black Sea, Ukraine cannot export wheat, sunflower oil and other food products. Most of all, the countries of the Middle East and North Africa, which are used to buying Ukrainian wheat, now suffer from the war. Indonesia, Pakistan and Bangladesh were also dependent on the export of Ukrainian grain. World prices for a number of food products are breaking records, and many countries may face a severe food crisis. Food insecurity is already sharply worsening in regions at risk, with 6 million children have been already underfed and nearly 16 million people in urban areas is living on the brink of starvation.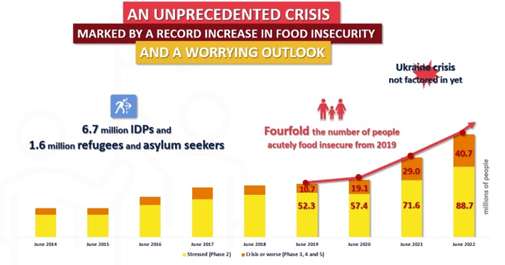 If one does not take into account Ukraine and Russia and hopes for other suppliers of grain, other countries are also experiencing problems. For example, in Argentina the wheat crop came out much smaller due to drought. China has also faced natural challenges. The growth index of world prices for a basket of goods last month averaged 159.3 points, which was 12.6 % more than in February.
The global food crisis due to the invasion of the Russian army in Ukraine is inevitable, since Russia makes up for about 30 %, and Ukraine – 20 % of world exports of wheat and corn, respectively. In addition, Ukraine ranks first in the world sunflower oil export and Russia is second. The entire civilized world understands that it is necessary to find a way out of this situation so that the world does not end up on the verge of starvation, but Putin has a completely different opinion on this matter.
Russia has hosted another sectoral meeting dedicated to the most painful and sensitive topic for the most Russians – food and the agro-industrial complex that produces it. Over the past month, price tags in stores have been rewritten more than once, and some goods are still in short supply. At the meeting, Putin said that in the face of global food shortages, Russia should "closely monitor" export to countries with "openly hostile policies", which indicates that Putin intends to use the crisis he has organized as a leverage to put pressure on countries that support Ukraine and oppose Russian aggression.
Thus, the world faces the prospect of a global food crisis, which will be very difficult to resolve. In order to avoid a crisis, the world must unite and repel Russian aggression, which already concerns not only Ukraine, but the whole world. It is impossible to be led by the aggressor, it is necessary to strengthen sanctions and put maximum pressure on the economy of the Russian Federation. The citizens of Russia must understand that the whole world is set not against them, but against the criminal government of Putin, who is ready to sacrifice the comfort and lives of his own population and the population of other countries in order to ensure their interests and their enrichment.