00:00
The bodies of 26 dead residents were found under the rubble of three houses in Borodyanka (Kyiv region) liberated from Russian occupiers, Prosecutor General Iryna Venediktova said.
"Evidence of Russian war crimes is everywhere: a banned cluster bomb near a pharmacy, a burnt-out transport vehicle charging a Smerch rocket launcher on the side of the road, and under it a rocket that flies up to 90 kilometers and carries deaths and ruins," says Venediktova.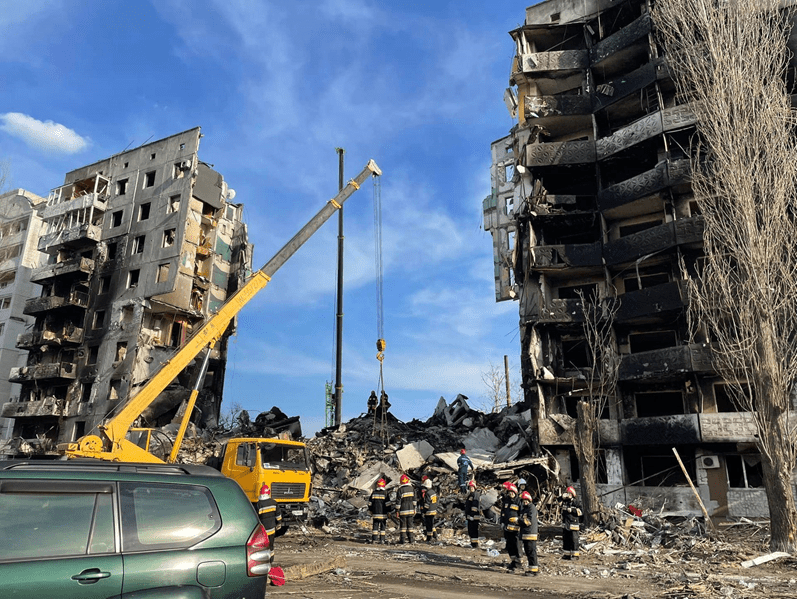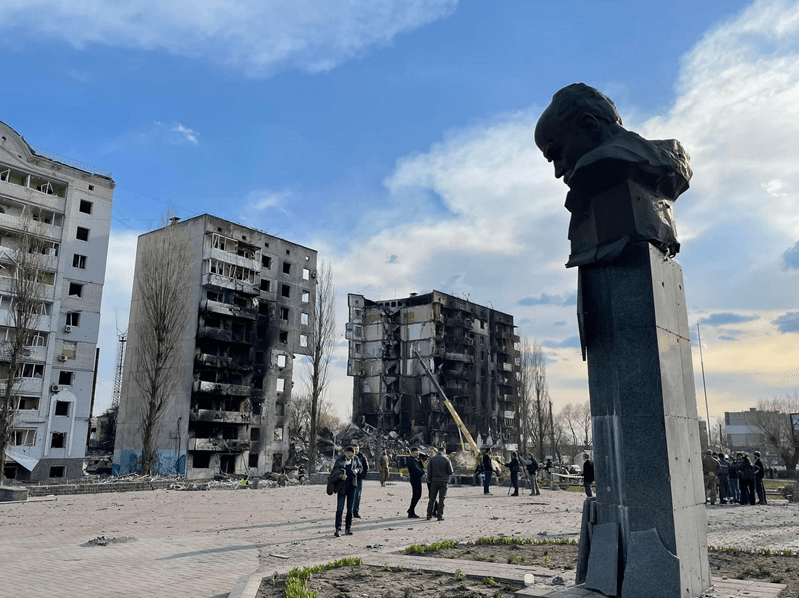 02:00
Russian soldiers during the occupation of the Husarivka village in the Kharkiv Region tortured and then set three residents on fire, according to the prosecutor's office. To hide the traces of their crimes, the occupiers covered the bodies of civilians with car tires before setting them on fire.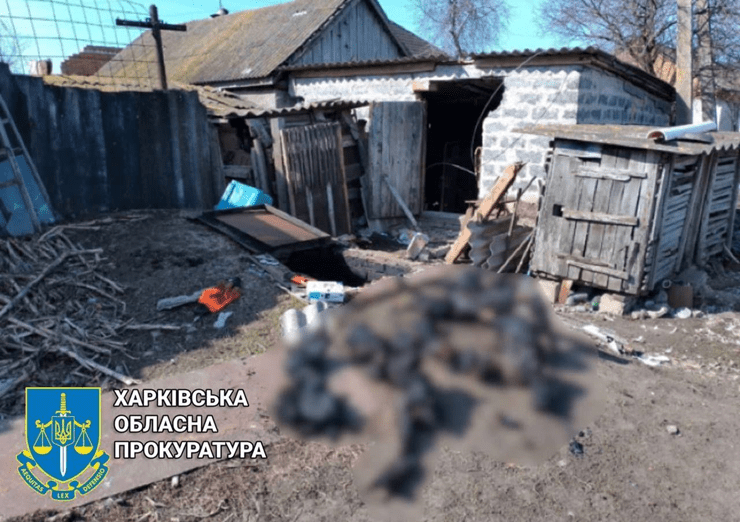 Burnt body parts of three people in the village of Husarivka, Kharkiv region
04:00
Russian occupiers raped a 16-year-old pregnant girl and a 78-year-old grandmother in one of the villages in the Kherson region, the Head of the Military Administration of Kryvyi Rih Oleksandr Vilkul reported.
In addition, on the morning of April 7, the occupiers shelled a boat. The boat was evacuating people from the occupied part of the Kherson region. Two men and a woman were killed immediately; a 13-year-old child died a little later. Seven people are in hospital, and two more are missing.
06:00
Kazakhstan-based Altyn Bank (50% owned by a Chinese bank) helps Russians circumvent sanctions by allowing Russian citizens to issue virtual Visa and Mastercard cards remotely and order plastic cards by delivery service to bypass sanctions.
Source: https://www.radiosvoboda.org/a/news-skhemy-kazakhskyy-bank-sanktsi-rf/31791471.html
07:00
According to Politico, German Chancellor Olaf Scholz is delaying a final decision over whether to give Ukraine high-end tanks for its battle against Russia, despite pressure from coalition partners.
08:00
During the temporary occupation of the Chornobyl Exclusion Zone plant, Russian troops destroyed documents and archives that specialists had been collecting for decades, said Oleksandr Syrota, chairman of the Public Council at the State Agency of Ukraine on Exclusion Zone Management.
08:30
In Kyiv, 208 homes, 46 schools, 29 kindergartens, and one orphanage have been damaged since the full-scale Russian invasion. Thirteen administrative buildings, two sports facilities, five social facilities, 17 health care facilities, ten cultural facilities, and 48 transport infrastructure facilities were also damaged.
Source: https://t.me/KyivCityOfficial/3226
09:00
Since the start of Russia's full-scale invasion and as of 8 a.m. on April 8, Russians killed at least 169 children in Ukraine, and wounded another 306, said Lyudmila Denisova, the Verkhovna Rada Commissioner for Human Rights.
10:00
In Bucha (Kyiv region), which has been liberated from the Russian occupation forces, 163 residents killed by the enemy have been identified. This is about half of the bodies found in the city, Bucha Mayor Anatoliy Fedoruk said.
According to Fedoruk, 320 bodies of residents killed by Russian occupiers have been found in Bucha.
"Every day, we find more and more corpses in different corners of our city – in vegetable gardens, park areas, and playgrounds. This is in addition to those that the media have already covered," he specified.
11:00
Russian occupation troops fired two rockets at the railway station in Kramatorsk. This was announced by the head of Ukraine's Ukrzaliznytsia state railway company chairman Oleksandr Kamyshyn.
More than 30 people were killed and more than 100 wounded. The head of the Donetsk Military Administration said that thousands of people were crowding the train station trying to evacuate at the time of the rocket attack. Police and rescuers are working at the scene of the tragedy.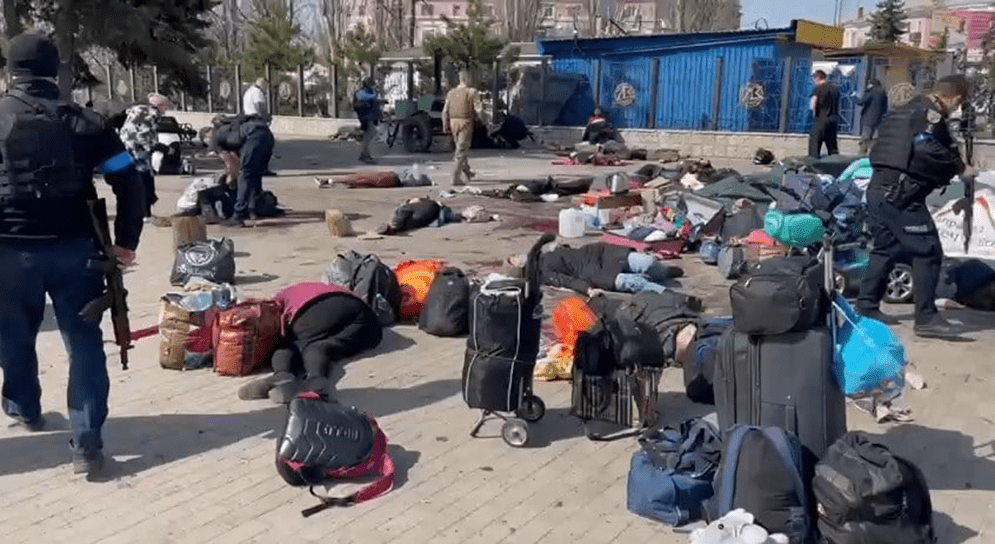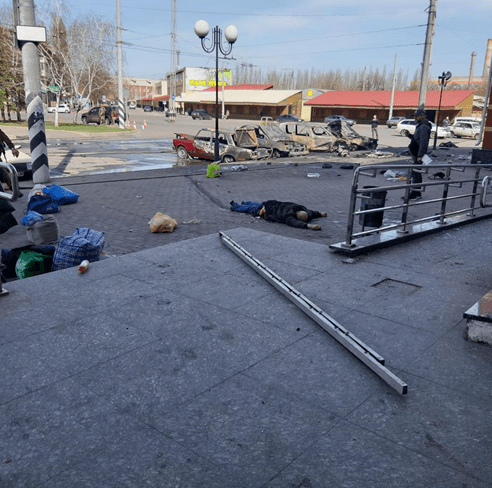 Video https://t.me/novinach/21268
14:00
EU High Representative for Foreign Affairs and Security Policy Josep Borrell reacted to the tragedy in Kramatorsk.
He tweeted: "I strongly condemn this morning's indiscriminate attack against a train station in Kramatorsk by Russia, which killed dozens of people and left many more wounded. This is yet another attempt to close escape routes for those fleeing this unjustified war and cause human suffering."
Source: https://twitter.com/JosepBorrellF/status/1512361418221363200
15:00
Russian troops shelled the icebreaker Kapitan Belousov in Mariupol. A civilian crew was on board: one person was killed, and several more were wounded.
"We note: Putin's assassins continue to destroy the port of Mariupol, which also hosts foreign ships with crews!" – said a statement from the Azov special forces unit.
16:00
Since the beginning of the full-scale Russian invasion of Chernihiv, about 700 people have died, both soldiers and civilians. Of these, 70 have not yet been identified. Another 40 people are missing, Mayor Vladyslav Atroshenko said.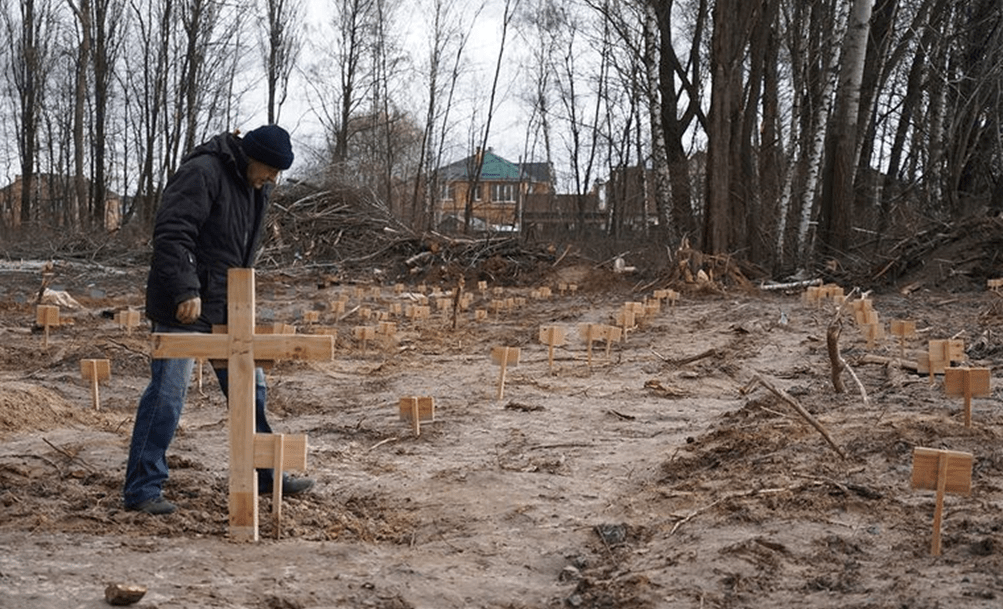 Source: https://www.youtube.com/watch?v=kgjG3eDsCaI
17:00
The city of Mariupol is now a bleeding wound on the body of Ukraine, which the enemies are trying to cover up by annihilating all witnesses to the tragedy.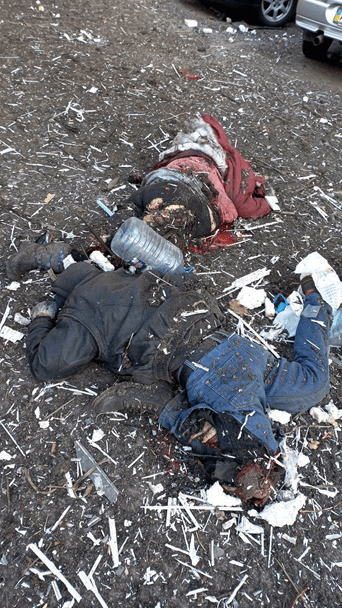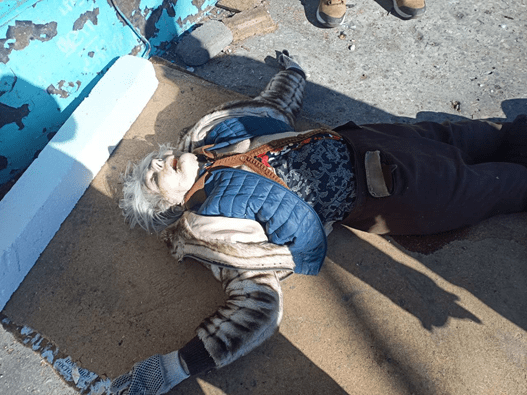 17:30
The death toll from the rocket attack on Kramatorsk has risen to 50: 38 of them died on the spot and another 12 are in hospitals. Eighty-six wounded remain in hospitals. Among the injured are two railway workers.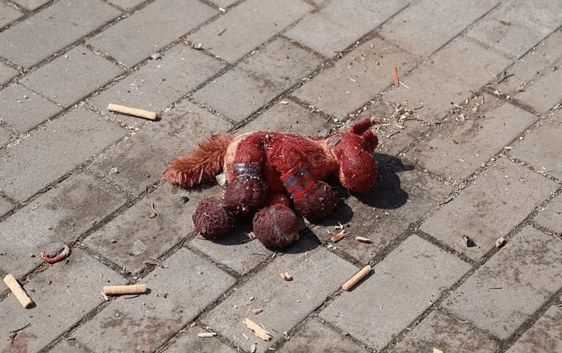 19:00
Russian occupiers raped women and young children in Bucha and Irpin. According to the Ombudswoman, the following incidents have been reported:
● 5 Russians raped a 14-year-old girl from Bucha; she is now pregnant;
● An 11-year-old boy from Bucha was raped in front of his mother; the Russians tied a woman to a chair and made her watch;
● Three Russian soldiers raped a 20-year-old girl from Irpin in all possible ways at once.
20:00
More than 80% of the personnel of some Russian units involved in the war do not want to take part in further combat operations. Commanders of the occupier's military units have banned the dismissal of service members whose contracts have expired, the Ukrainian Armed Forces General Staff has reported.
22:00
The winner of Eurovision 2021, the Italian rock band Maneskin, has recorded a video clip showing the crimes of the Russian occupiers in Ukraine. The musicians expressed support for Ukraine and called for help for Ukrainian refugees.
Video: https://www.instagram.com/p/CcGS5OmjfsZ/