00.00
Russian aggressors kidnapped four peaceful rally participants in Kakhovka, reported Kakhovka municipality on its official Facebook page.
Kakhovka protest 03.04.2022: https://youtu.be/-7db6RdwkKU
2.00
UN recorded 1417 deaths of civilian Ukrainians since the beginning of the full-scale invasion, excluding those in Mariupol and Irpin.
As of April 3, The Office of the UN High Commissioner for Human Rights (OHCHR) also recorded 2038 civilian injuries in Ukraine, a total of 3,455 victims of the full-scale Russian invasion.
It was also noted that the actual number of victims is much higher.
https://www.ukrinform.ua/rubric-ato/3447911-oon-zafiksuvala-1417-smertej-civilnih-ukrainciv-bez-urahuvanna-mariupola-ta-irpena.html
5.00
In Donetsk and Luhansk regions, enemy shelling damaged 30 residential buildings over the past 24 hours.
Fourteen houses were damaged as a result of shelling in the Donetsk region. One person was killed, and five were wounded.
Shelling damaged about 19 objects in the Luhansk region, including nine apartment buildings and seven private residences, outbuildings, garages, infrastructure facilities, and vehicles. One person was injured.
https://www.facebook.com/100064359595429/posts/343787357776581/?d=n
8.00
Invaders launched a missile attack on a facility in Odessa on April 4, reported the Odessa Regional Military Administration representative, Serhii Bratchuk, on Facebook.
9.00
Occupiers held hostage more than 150 civilians in the school basement in Yahidne village, Chernihiv region, including women and children.
This was announced by the Head of Chernihiv Regional Military Administration, Viacheslav Chaus, on Facebook.
Occupiers held people in cramped, unsanitary conditions. They also didn't allow to take the dead out of the basement, and hostages were forced to sit next to the corpses.
"Yahidne. School basement. The enemy kept over 150 people here at once. Sometimes, not often, they would let people go outside. Some got sick here, and some died. The living were beside the dead, hungry, thirsty, and terrified. Forced to use a bucket instead of a toilet in a sweltering space. They were in pain and despair", he wrote.
https://m.facebook.com/viacheslav.chaus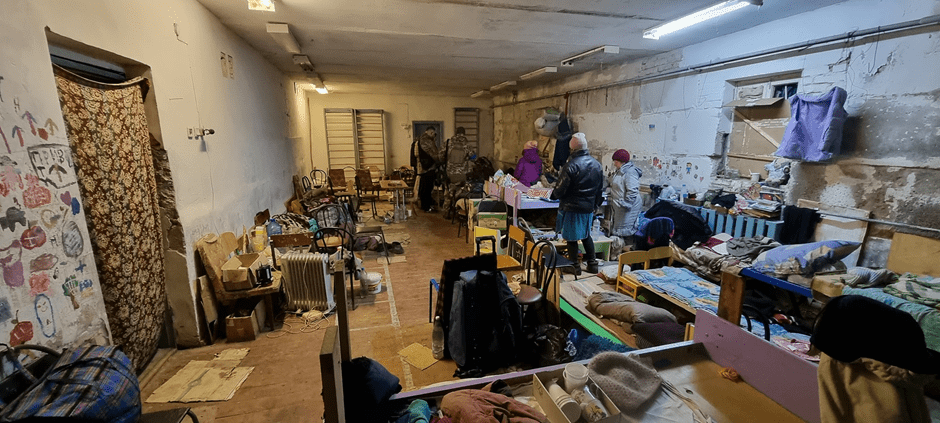 9.30
Russian armed aggression killed 161 children in Ukraine and wounded 264, juvenile prosecutors report. These figures are not conclusive.
https://hromadske.ua/posts/40-j-den-povnomasshtabnoyi-vijni-rosiyi-proti-ukrayini-tekstovij-onlajn
9.45
Mykolaiv was bombed.
"Russian military has launched several missile strikes on the city over the morning. We are gathering data", said Mykolaiv mayor Oleksandr Senkevych.
The hospital was damaged by shelling on April 3.
"Fortunately, neither doctors nor patients were injured," Oleksandr Senkevych said.
10.00
"We can't keep up. We have at least 20 more funerals tomorrow", shared a Bucha Funeral Service. Approximately 350 civilians murdered by Russians had been buried already, but still, there are corpses remaining that require burial.
https://www.pravda.com.ua/news/2022/04/4/7336983/
Many have been buried in the yards or gardens, so the exact figure is hard to determine, said the service employees.
12:00
Maks Levin's memorial service was held at St. Michael's Cathedral in Kyiv on April 4. Russian invaders murdered a famed Ukrainian photojournalist.
13:00
Ukraine loses about 2 billion UAH daily because of the war, says Ukrainian Prime Minister Denys Shmyhal.
"More than 30% of enterprises, which generated more than 50% of GDP, are located in the areas where hostilities occur. We are losing between 35% and 50% of GDP during hostilities. This is a major blow to the economy. Despite this, we have enough reserves. We made it through March quite calmly, despite the hostilities. All payments in support of the army and support of all social payments were made. April will be more difficult than March."
13:15
Journalists saw the mass graves of those killed by Russian occupation troops in the Kyiv region.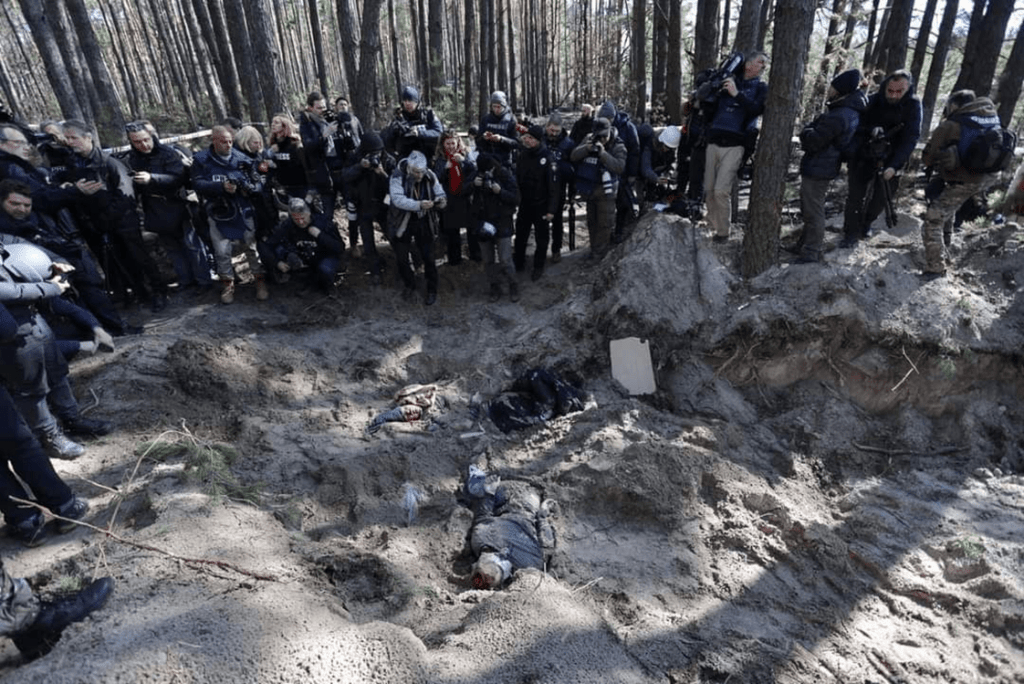 14:00
Russians are setting up smuggling channels through Georgia, Ukraine's General Directorate of Intelligence reports.
Russia has been unable to supply a number of items, including military equipment, because of imposed sanctions. Russians are setting up smuggling channels to circumvent sanctions, including those passing through Georgia. Georgian government officials have reportedly instructed intelligence services not to prevent smuggling.
"To date, another channel for supplying military goods to the Russian Federation is known – East Asia. It supplies spare parts for machinery, electronics, and optical devices to the occupying country".
It should be noted that the possibility of resuming flights between Russia and Georgia, according to the intelligence, is also being considered.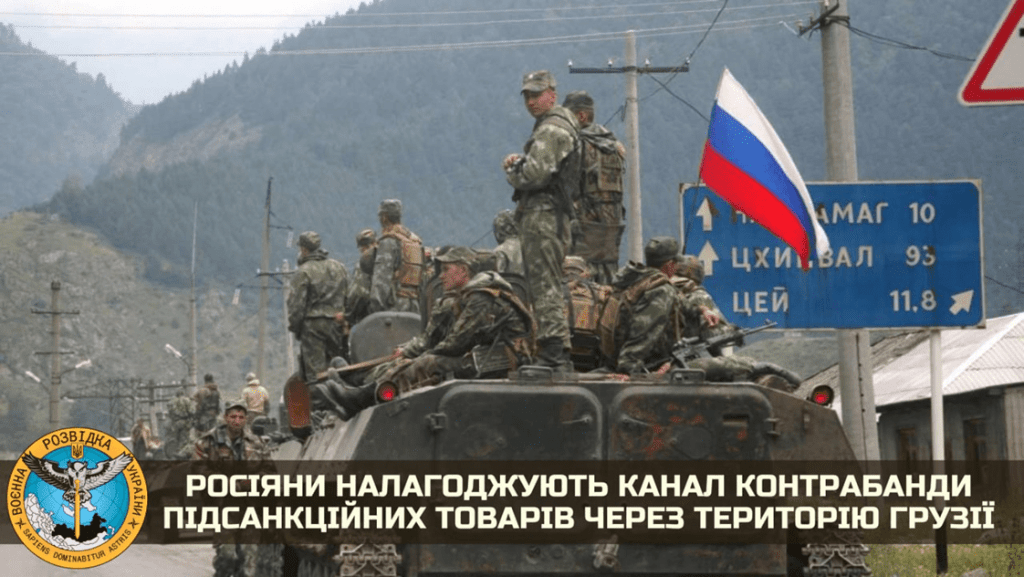 15:00
Russians planned mass murders of Ukrainians in advance, says the American company Maxar Technologies.
The first signs of excavation for a mass grave were seen on satellite images as early as March 10.
According to the Head of British Intelligence, Russia's invasion plans included summary executions.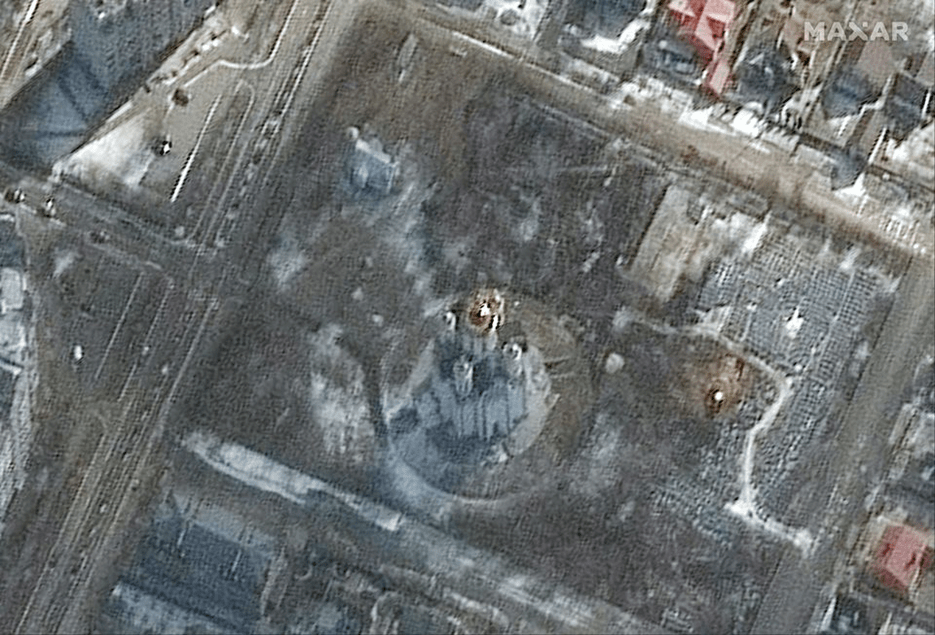 A satellite image shows the grave site near the Church of St. Andrew and Pervozvannoho All Saints, in Bucha, Ukraine, March 10, 2022. Picture taken March 10, 2022
The director of the Irpin Center for Primary Health Care posted a video of the excavation of the same mass grave.
"Sixty-seven civilians were buried on the grounds of the city church. There were different corpses; some were not even identified," the statement reads.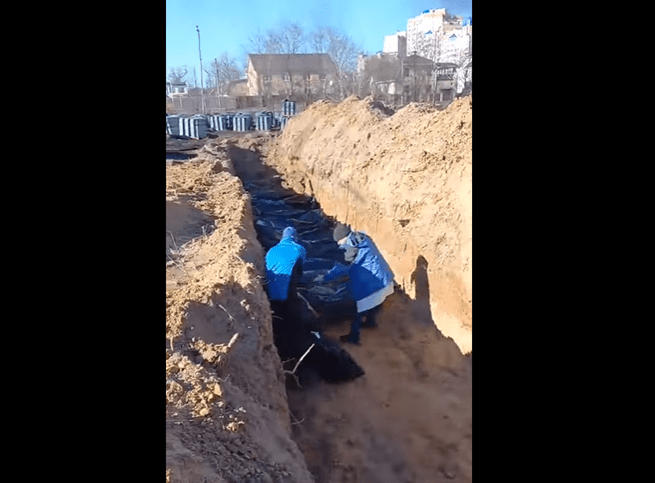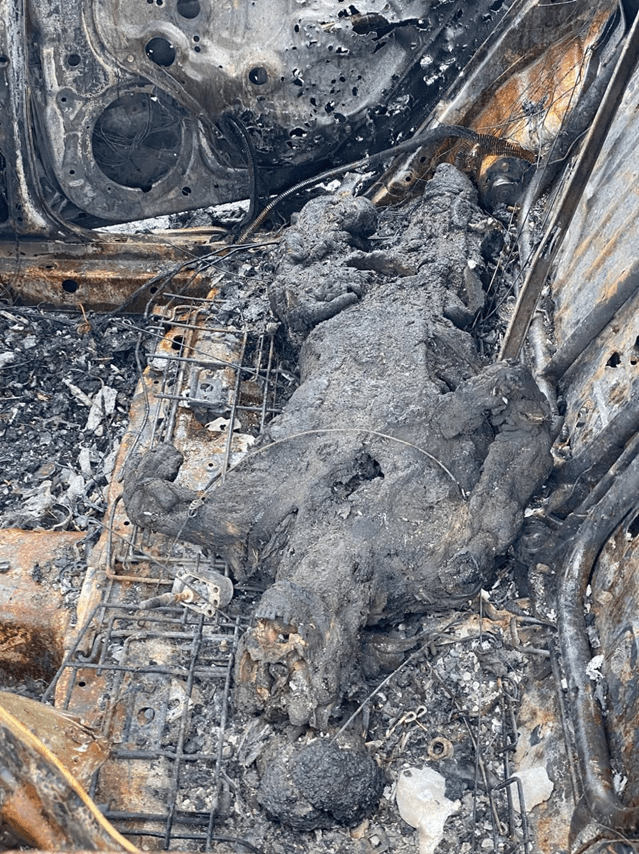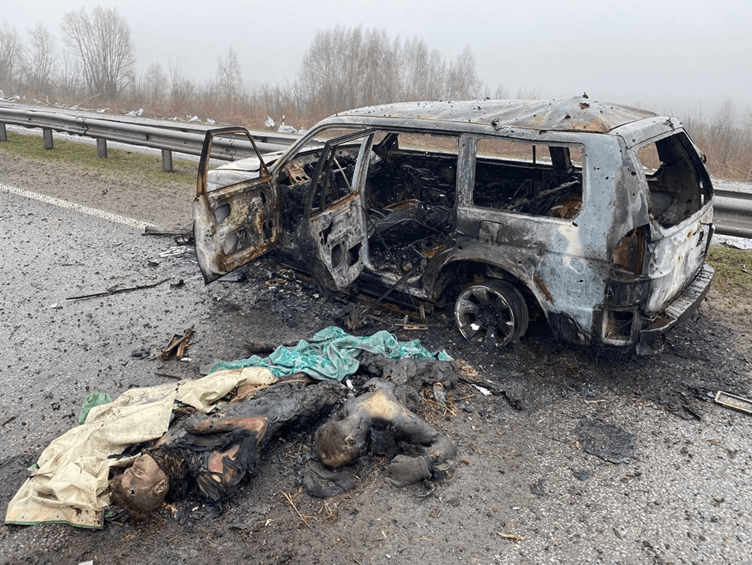 Residents of Bucha shared their story: Warning! the video contains shocking footage

16:00
Volodymyr Zelensky published a post in Telegram on his return from Bucha and Irpin.
"With my own eyes saw Bucha, Irpin, and Stoyanka after the occupation. We will do everything to bring them back to life as soon as possible.
We have strong, kind, and indomitable people. I was convinced of this once again during a conversation at the humanitarian aid center in Bucha."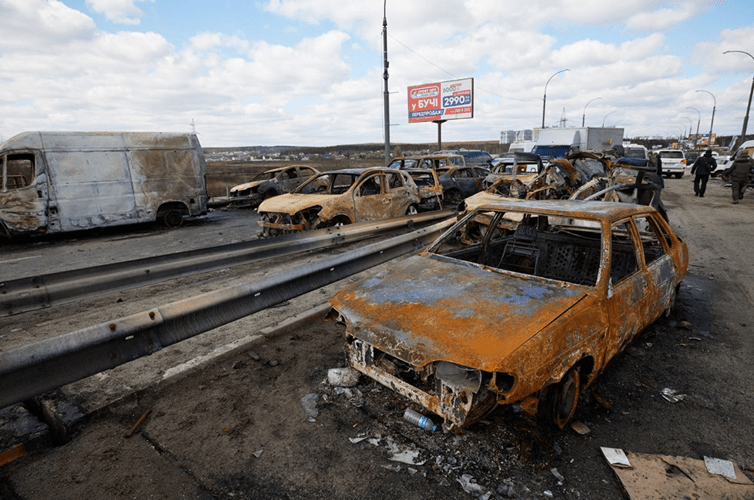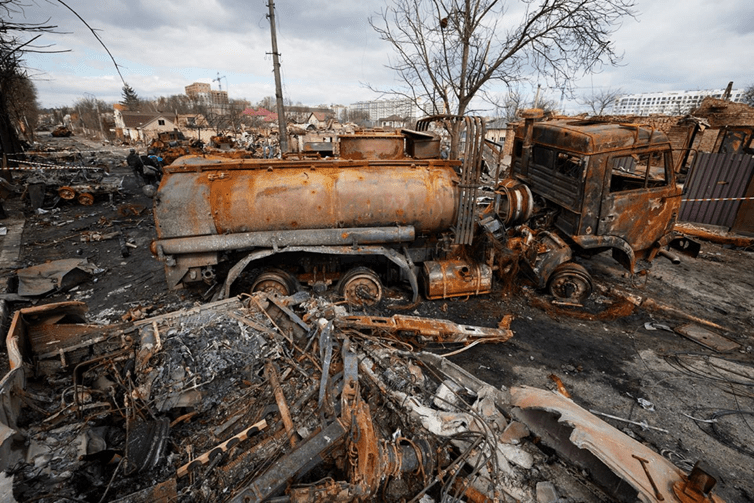 Irpin was liberated on March 28, Bucha – on April 1.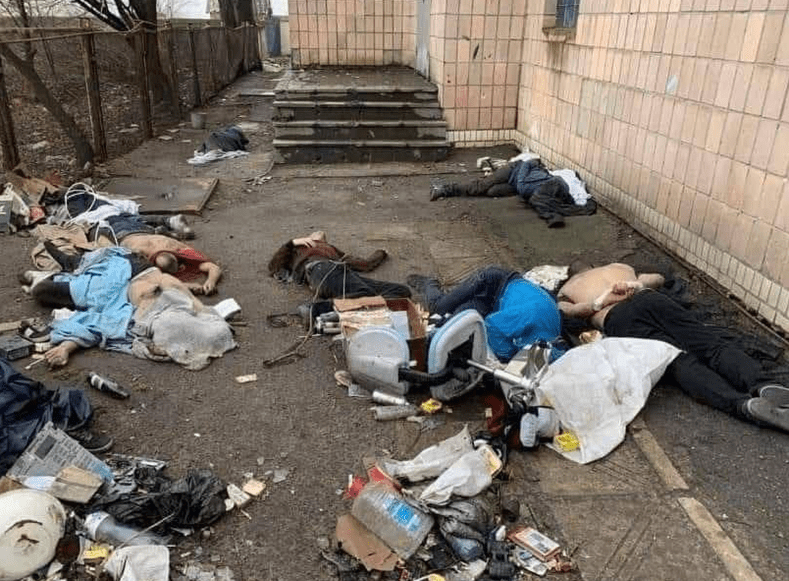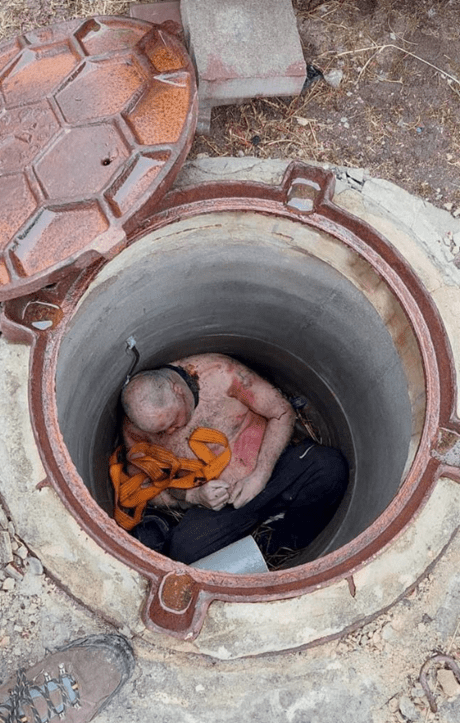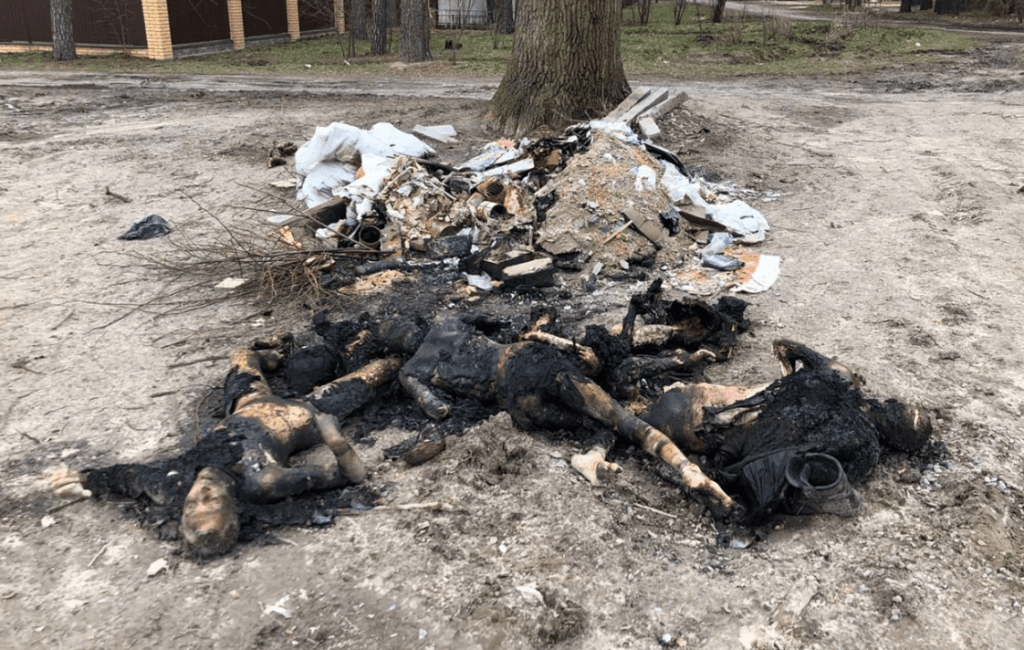 Charred bodies in Bucha. According to the preliminary information of the Ukrainian journalist, it was an entire family.
17:30
Russian invaders prepare to capture Kharkiv and attack Ukrainian troops in Donbas, Defense Ministry spokesman Oleksandr Motuzyanik said. According to him, the enemy sets up supply routes, stockpiles ammunition and missiles, and prepares hospitals for large numbers of wounded.
18:00
Prosecutor General Iryna Venediktova said that despite the shocking footage from Bucha, the worst situation in the Kyiv region with human casualties in Borodyanka.
"We can speak substantively about the Kyiv region because we got access to it yesterday. And we are working on Irpin, Bucha, Vorzel. In fact, the worst situation in Borodyanka is in terms of people and victims. I think we will talk about Borodyanka separately," she said.
20:00
In Mariupol, the Russian occupiers appointed a self-proclaimed "mayor," says the city council.
"<…>Rushists [Russians + fascists] are relentlessly stooping new lows of cynicism again and again. First, they bombed and besieged our thriving city. Starved and killed thousands of Mariupol residents. And now, on the ruins, they connive with collaborators. In the end, evil will be punished. Soon, every war criminal and collaborator will pay for his actions.
21:00
The Russian Federation constantly spawns attempts to justify publicly… "elimination of the Ukrainian statehood," says Mykhaylo Podolyak, adviser to the head of the President's Office.
Previously, the Russian propaganda news agency published an analytical paper, "What Russia should do with Ukraine."
"And used increasingly stringent words. Up to outright statements [quote]: 'the denazification of Ukraine is also an inevitable de-Europeanization'. The internal propaganda agency, RIA Novosti, actually openly announces the country's official position. Without disguise. Finally, without deception."