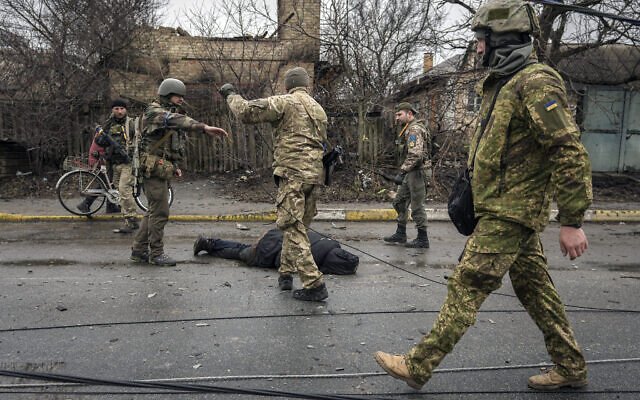 Biden administration officials have discussed intensifying their sanctions campaign against Russia as evidence emerges of the apparent execution of civilians in a suburb near Kyiv, the Ukrainian capital, according to two people familiar with the matter.
Reports of civilian massacres in Bucha led to swift international condemnation and claims of war crimes from world leaders, as well as pledges to escalate the West's economic measures against Russia. Ukrainian officials have asked for an investigation by the International Criminal Court into mass graves in Bucha that NATO Secretary General Jens Stoltenberg called "brutality against civilians we haven't seen in Europe for decades."
Germany is currently still dependent on Russian fossil fuels, Economy Minister Robert Habeck said on Thursday.
He spoke out against a ban on energy imports from Russia in the wake of Moscow's invasion of Ukraine.
"I would not advocate an embargo on Russian imports of fossil fuels. I would even oppose it," he said after meeting German business leaders.
"We need these energy supplies to maintain the price stability and energy security in Germany," Habeck added.
A shortage in supply could threaten social cohesion in Germany, he warned.
So Germany is still not ready to support Ukraine fully in this awful war against crime and thousands of deaths.