It is the last large city, the last checkpoint separating the occupied Crimea from the so-called LDNR.
Mariupol is the second largest city in the Donetsk region and one of the largest ports on the Sea of Azov. After the formation of the DNR, the structures loyal to Kyiv were transferred to the city. Militias from Donbass tried to capture the city several times, in particular in 2014 and 2015, but their efforts were unsuccessful.
Moscow's land corridor will allow it to safely control the Ukrainian coast of the Sea of Azov. Mariupol port is the largest and equipped port of the Sea of Azov, deep berths make it especially effective for sea transport. Other ports in the region, including the Russian cities of Azov, Primorsko-Akhtarsk, Rostov-on-Don, Taganrog and Yeisk, have capacity constraints. Control over the port with such capacity will significantly reduce shipping time and logistics between Russia, Donbass and Crimea.Mariupol is also an important industrial center – it is home to key metallurgical enterprises. Joint production of steel and iron by Illich Iron & Steel Works and Azovstal is strategically important for Ukraine.
Moscow understands that the capture of the city and control of the main port, as well as industry, will put economic pressure on the Ukrainian government.Mariupol is critical to Ukrainian military operations on the former line of contact, the front line between Ukrainian forces and the forces of the two self-proclaimed republics. If the city is taken, Ukrainian forces stationed here will face either logistical isolation or the environment. For Moscow, this would mean that Russian-backed DNR and LNR units will be able to unite with Russian formations based in Crimea, the analytical agency concludes.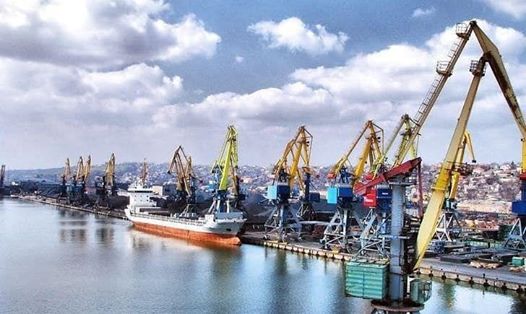 Mariupol is very important for the world economy. There is one rather hidden and small, but very important sector – noble (inert) gases: helium, neon, argon, krypton, xenon, radon. These gases are used in high-precision and complex industries, such as semiconductors and the space industry.
The market itself was estimated at $ 41 billion in 2021. And growth by 2028 was expected at 3.9% per annum to $ 53.7 billion. This industry is the basis for larger sectors of the economy. And Ukraine is one of the world's leading suppliers.
There are three companies in Ukraine dealing with gases: Cryoin Engineering from Odessa (plant stopped on March 2), UMG RT Gas from Kyiv and INGAS from Mariupol
Ukraine's share in world supplies in recent years was:
neon – 30% (in the US up to 90% of Ukrainian neon!)
Failures in the supply of at least one of the industries can disrupt the entire global production chain. Semiconductors are under great impact again. Previously, they could not cope with demand. But if Ukraine's risks are realized and the production of noble gases is stopped, significant problems will begin with the production of chips. And first of all, the global automotive industry is under attack again.