00:00
Ministry of Ecology and Natural Resources of Ukraine has registered the increase of radioactive pollution in the air because of hostilities and invaders' arsons of forests and bogs in the Exclusion Zone.
Satellite data indicate 31 outbreaks of large fires in natural ecosystems and abandoned villages of the Exclusion Zone, totaling over 10,111 hectares.
Source: https://mepr.gov.ua/news/39078.html
01:00
In Mariupol, the invaders have damaged about 90 % of housing stock: 2600 houses, 60% of which were directly hit by the "Grads," howitzers, or "Buratino" system. 40% is no longer rebuildable, Mayor Vadym Boychenko said in an interview with the UNIAN news agency.
"I can firmly say that all weapons used by Russian troops in Mariupol are banned. The Buratino system burns down nine-story houses; the carcass is all that's left. Even the 152nd howitzer is a banned weapon, but it is still used to shell the city. Don't even get me started about the half-ton bomb, which falls near the maternity hospital!" – Vadym Boychenko stated
03:00
The Russian invaders are deporting children from Mariupol. The children are taken from the Vyshnevskyi hospital to the temporarily occupied Donetsk city without their parents.
«There are a lot of children in the second Infectious Disease Department that were brought from Mariupol. They have clothes, but they need diapers, baby formula, and fruit. Children are without parents. It is necessary to look for parents and not ignore any announcement about a missing child», informed the inhabitant of Donetsk city.
Source: https://www.ukrinform.ua/rubric-regions/3440844-u-likarni-okupovanogo-donecka-perebuvaut-diti-z-mariupola-bez-batkiv-ocevidci.html
05:00
There's significant damage in liberated Trostianets, and the hospital is booby-trapped. – Sumy Regional State Administration.
According to Taras Savchenko, First Deputy Mayor of the Sumy Regional Military Administration, there is no communication in the city; there is no electricity and water supply. There are dozens of burned vehicles on the streets, both civilian and military.
07:00
In the Volyn region and Lviv city, Russian militaries are targeting oil depots, said Vadym Denysenko, adviser to the Interior Minister.
"They are trying to hit the oil depots, where the fuel is; I think we have to decide on the dispersal, on certain mobile formulations of the fuel materials and the compositions of the food products, we have no other options. This isn't easy. It requires efforts in all regions of Ukraine, but we have to disperse these materials to keep on going," he said.
08:00
Russia has used forbidden phosphorus bombs again, informs Cristopher Miller, a reporter for BuzzFeed News
"Happening now on the front line near Avdiivka; Russian troops are using white phosphorus against Ukrainians. Photos from a Ukrainian lieutenant taken in real-time moments ago as we spoke. He described the situation as "madness." reported the BuzzFeed News correspondent.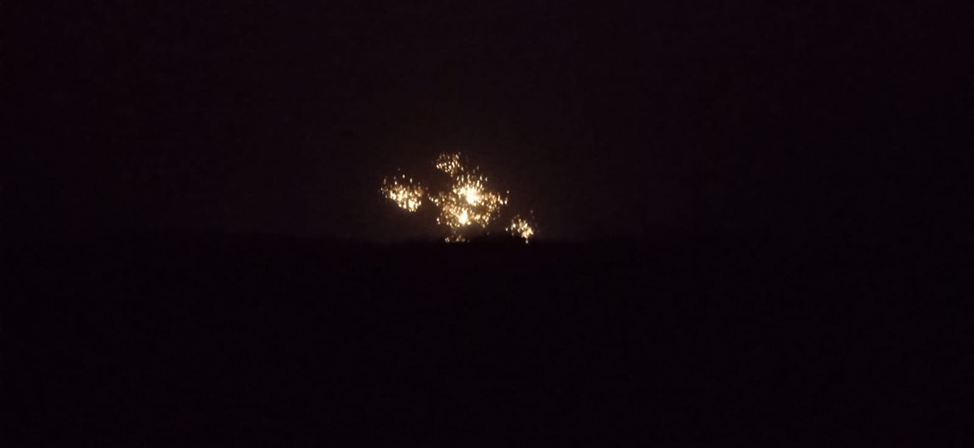 09:00
From the beginning of the Russian invasion in Ukraine, 139 children died, and more than 205 children were injured. 733 educational institutions were damaged, 74 of them were partly destroyed by shelling and bombing, informs Prosecutor General's Office of Ukraine.
The most of injured are in the Kyiv region (65), Kharkiv region (45), Donetsk region (53), Chernihiv region (38), Mykolaiv region (29), Luhansk region (25), Zaporizhzhia region (19), Kherson region (21), Zhytomyr region (15), Sumy region (14) and in the city of Kyiv (16).
13:00
Since the beginning of a full-scale Russian invasion in Ukraine, 34 out of 69 territorial communities of the Kyiv region have suffered some material damage, reported the Head of Kyiv Regional Administration Oleksandr Pavliuk. Overall, more than 500 objects have been damaged.
Most of them are in Bucha, Iripin, Hostomel, Borodianka, Makariv, and Velyka Dymerka territorial communities.
14:00
In the Kherson region, residents of Kakhovka again took to the streets against the occupation, informed the First Deputy Head of Kherson Regional State Administration Yurii Sobolevskyy.
Video source: https://www.facebook.com/100028374940771/videos/965992370777403/?t=1
Residents of Kherson also came out to rally against the Russian occupation. They chanted, "Kherson is Ukraine!". Russian invaders responded by throwing smoke grenades into the crowd.
16:00
The Mayor of Ivano-Frankivsk Ruslan Martsinkiv says he was shelled by occupants while heading to Chernihiv oblast with a humanitarian mission. He didn't make it to the city of Chernihiv due to shelling.
«Thank God, everyone survived, but some were injured. We delivered the aid that the city needed despite the danger," noted Martsinkiv.
17:00
The inscription "CHILDREN" near the destroyed by Russian aviation Drama Theater in Mariupol was reproduced on the ground near the National Theater in Prague, reported Center of Strategical Communications and Informational Security of Ukraine.
A similar inscription was reproduced near the Deutsches Theater in Berlin, stated Mariupol City Council.
Other theaters plan to join the campaign, particularly the Sydney Opera House, La Scala, the Royal Opera House, Shakespeare's Globe, Vienna State Opera, and Paris Opera.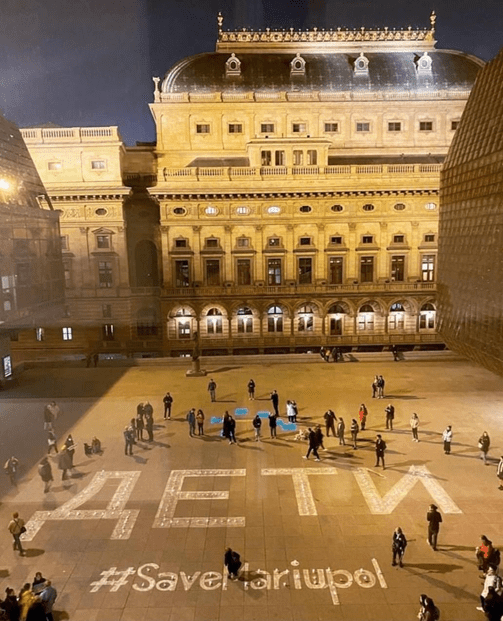 Photo: National Theater in Prague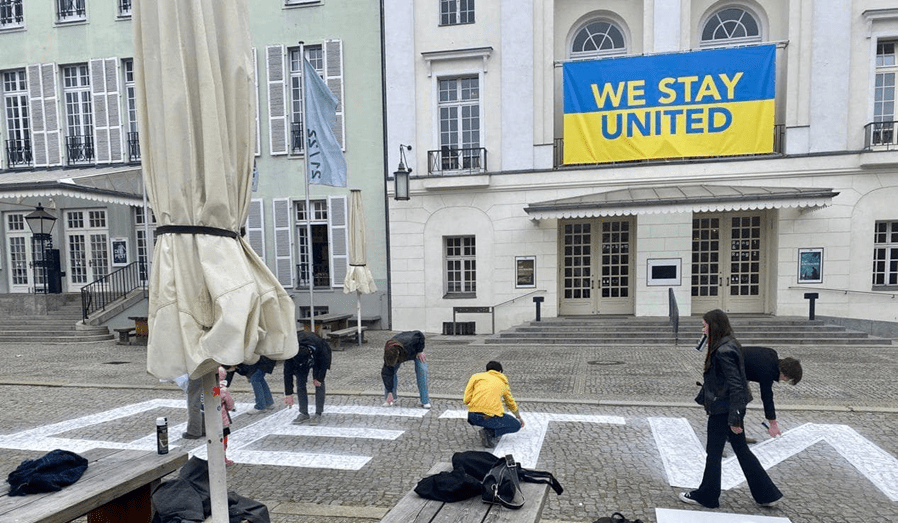 Photo: Deutsches Theater, Berlin
18:00
On March 27, invaders used banned cluster ammunitions in Dnipro Oblast, reported the Office of Attorney-General of Ukraine.
According to the investigation, the Russians fired a banned artillery round using the Tornado-S multiple rocket launcher at a village in the Kryvyi Rih district. The missile was equipped with cluster munitions prohibited by international law.
Source: https://t.me/pgo_gov_ua/3406
20:00
Russia launched about 70 missiles at Ukraine in an instant.
On March 26, the occupiers simultaneously launched 52 missiles from Black Sea Fleet ships at a roadstead near Sevastopol and at least 18 from the territory of Belarus. This has been a record number since the Russian invasion began. The Russians attacked different regions of Ukraine.
21:00
President Zelenskyy gave a 90 minutes long interview to Russian media.
Roskomnadzor stated that the media that interviewed Zelenskyy must not publish it, reported "Meduza."
An investigation "to assess the degree of responsibility of those media and take response measures" has been initiated.
Interview: https://t.me/V_Zelenskiy_official/994