06.00
About 74% of Americans are sure that the USA and their NATO allies shall enforce the no-fly zone over Ukraine, – informs Reuters with a link to the Ipsos sociological survey.
As it is stated, 80 % of respondents, including a large majority of Republicans and Democrats made a statement that the USA shall stop buying Russian oil. 81% of respondents believe that additional sanctions shall be enforced against Russia by Washington.
Survey results speak for public outcry in the USA caused by the Russian invasion of Ukraine and by the bombarding of Ukrainian cities. 
07.30
During Public Broadcasting, Yurii Fomichev, the Mayor of Slavutych city informed of people working at Chornobyl NPP during the first days of invasion are still at the nuclear power station.
'We cannot replace employees; it is the tenth day since they are working their shift. They divided into two groups, changing each other, but they are mentally, physically and emotionally exhusted' – said Fomichev.
People limit their meals, they have a limited amount of medicine and lots of difficulties, – added Fomichev. According to him, it is dangerous for the nuclear reactor.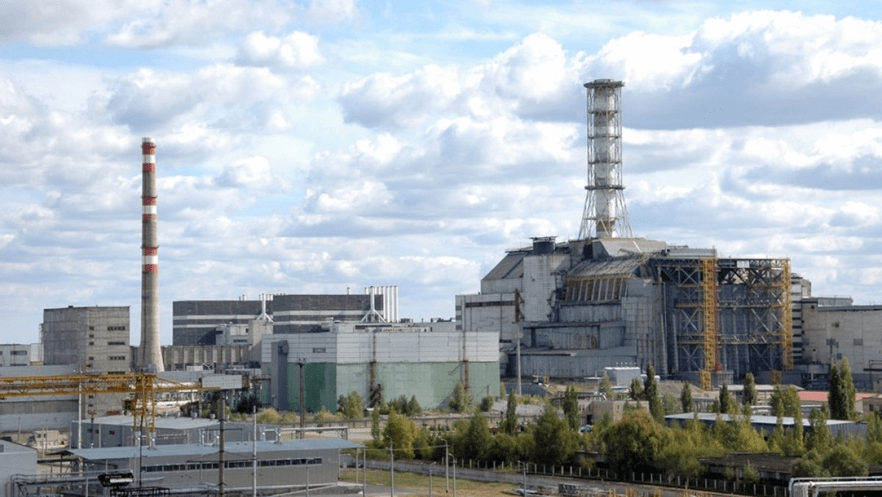 10:00
Pavlo Kyrylenko, the Head of Donetsk regional military-civil administration, announced the start of evacuation of civilians from Mariupol.
"We started evacuating civilians in Mariupol. As of today, March 5, there is a ceasefire from 9:00 to 16:00. We evacuate people starting 11:00. Humanitarian corridor is en route Mariupol – Mykilske – Rozivka – Pology – Orokhiv – Zaporizhzya," – he writes in his Telegram-channel.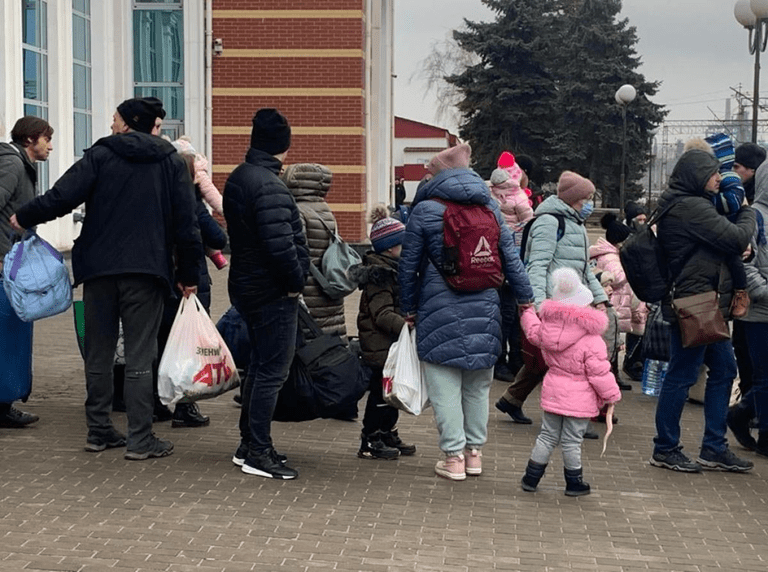 11:00
People peacefully protest against Russian occupants on the central Freedom Square in Kherson. They carry Ukrainian flags, shout out "Kherson is Ukraine," "Ukraine above everything" and openly demonstrate negative attitude towards Russian army.
Occupants started shooting, yet it hasn't stopped people from protesting – number of people is only increasing.
https://t.me/hromadske_ua/17265
https://t.me/hromadske_ua/17267
11.30
Russian army made a missile strike in Bila Tserkva in the morning of March 5. As a result, there are injured people and damaged or ruined private real estates.
12.00
The Russian side does not adhere to the agreements even with the mediation of the Red Cross (the organization previously agreed to conduct an evacuation campaign) and did not allow civilians in Mariupol and Volnovakha to evacuate across the "green border". The shelling of both the city and its suburbs continues. Mariupol City Council postponed evacuation. Despite the fact that the Ministry of Defense of the Russian Federation declared a ceasefire; the shelling with the involvement of heavy weapons has started.
"We ask all Mariupol residents to disperse and go to bomb shelters. More information about the evacuation will be available soon. "
13:00
According to the police, Russian troops killed 7 civilians and wounded another seven individuals during the day in Donetsk. The occupants focused on the residential settlements of Mariupol, Lastochkine, Bohoyavlenka, Volodymyrivka, Mangush, Verkhnotoretske, and Taramchuk. 26 objects were damaged. Russia shot the Pension Fund, performance building, and residential estates.
14:00
The occupants fired on the regional children's hospital in Lysychansk.
"They don't care whom or what to shoot: children, women, elderly people; hospitals, maternity hospitals, residential estates. They came to "liberate". This is the Russian world," – says Oleksiy Biloshitskyi from the Patrol Police department.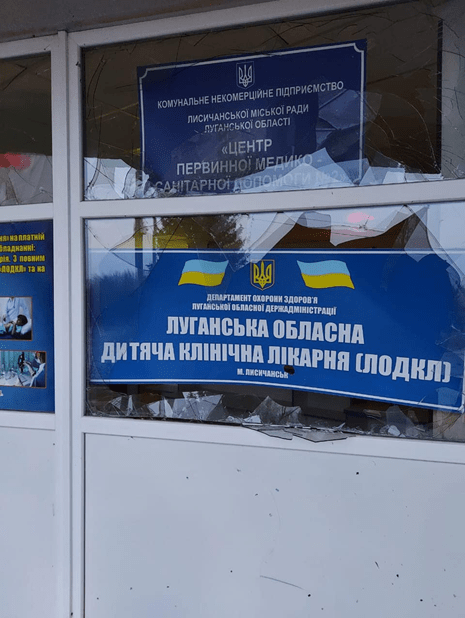 15:00
The occupants fired on British journalists from Sky News in Bucha as they were headed to Kyiv. The correspondent was injured, and the life of the operator was saved by a bulletproof vest. Everyone urgently returned back to the United Kingdom.
"Bullets cascaded (swiftly, quickly) through the entire car. At that moment, we were yet to find out that Russian spy saboteur have been waiting for us. It was a really professional attack, they constantly shot the car and didn't let us through. We knew that in order to survive, we had to get out of the car, but those approaching bullets were extremely intense. "
https://news.sky.com/story/sky-news-teams-harrowing-account-of-their-violent-ambush-in-ukraine-this-week-12557585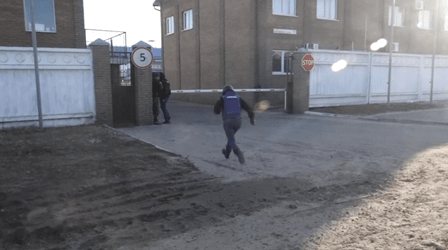 16:00
City Council in Mariupol declared that the occupants scatter explosive objects looking like children's toys. Residents are asked to avoid touching such things.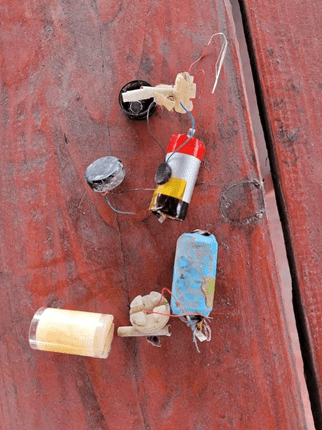 17:00
In the Luhansk region, the occupiers have shelled a kindergarten called 'Iskorka'.

'10 days ago, our children ran and had fun… there was peace here… real peace,' said Serhiy Haidai, the Governor of Luhansk Oblast.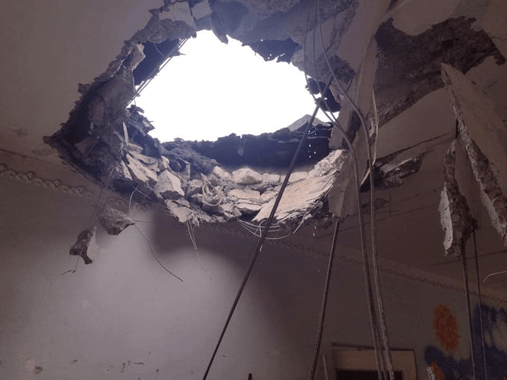 18:00
According to the Ministry of Internal Affairs of Ukraine, in the city of Irpin located in Kyiv Oblast, hundreds of Ukrainians, in particular women and their children as well as the elderly, have to hide under the ruins of the bridge, which has been destroyed by the Russian aviation and artillery.
20:00
'The Russian occupation forces captured the entire territory of the city of Trostyanets located in Sumy Oblast and established a headquarters there in order to run their so-called military operation,' informed Dmytro Zhyvytskyi, the Governor of Sumy Oblast.
21:00
According to the State Emergency Service of Ukraine, about 10 multi-storey houses in Kharkiv have been damaged as a result of airstrikes. The fire resulting from Russian missiles is being put out by 35 rescuers. Meanwhile, the shelling of the city is still continuing.